* School Closure Work *
Religious Education ~ English ~ Mathematics ~ Science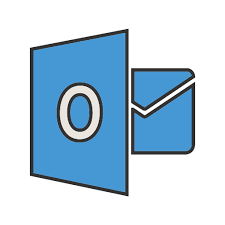 mwalley.olsw@ctkcc.co.uk
Available for all of you, each and every weekday until Friday 17th July 2020.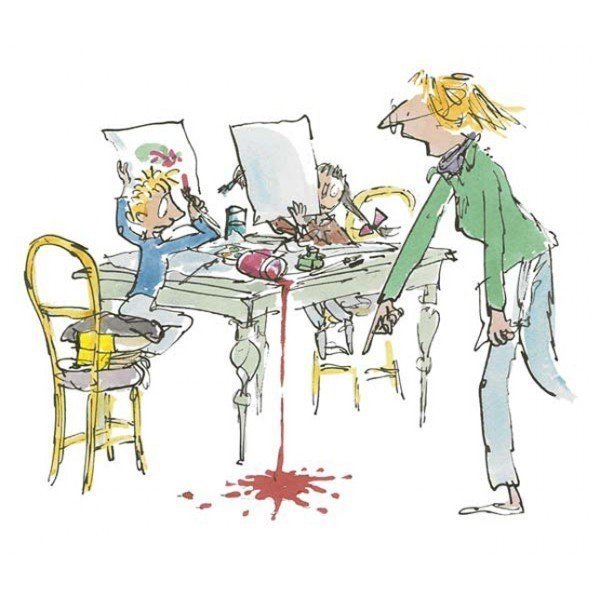 "No matter what, you're all doing a wonderful job."
* Religious Education *
Online Resources
Daily Prayers for Home: www.tentenresources.co.uk/daily-prayers-for-home
www.tentenresources.co.uk/15-prayers
Weekly Worship & Song (OneLifeMusic):
https://www.youtube.com/watch?v=8zbVjVIeqTw&feature=youtu.be
Sunday Liturgy for Families: https://www.tentenresources.co.uk/sunday-liturgy-for-families/
Prayer & Learning Resources: https://www.bdes.org.uk/resources-for-prayer-and-learning.html
* English *
Independent Reading ~ Accelerated Reader
In order for you to maintain the fantabulous progress made so far, please continue to read as much as possible, each and every day ~ I am extremely proud of you as a class for all your effort and hard work, which can be seen in the results that I can only describe as being WONDERCRUMP!
What better way to do what we need to do than by being more Matilda.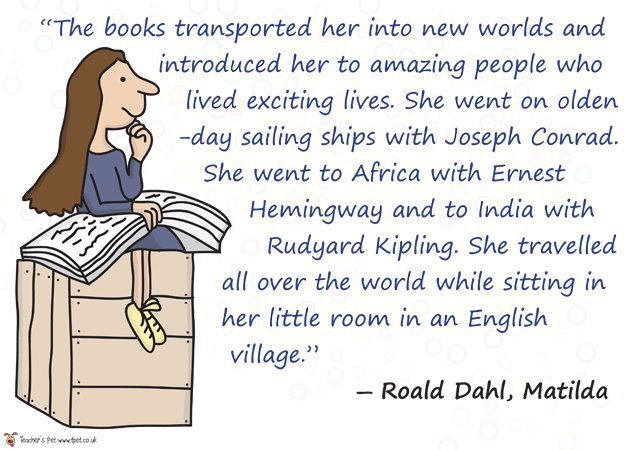 Where will your books take you today?
Should a quiz be available on Accelerated Reader, click here to complete your quiz, independently, as you would in school.
Your username and password remain the same as those used in school ~ be sure to type both of them carefully, for if you make several wrong attempts you may become locked out of your account. Should this happen, do not hesitate to contact me.
Click here to identify the Interest Level (KS2: MY ~ Middle Years), Book Level (ZPD) and the Book Points of a particular text. AR Bookfinder will also provide a brief summary/synopsis of the story/text.
Each week, just as I would in school, I will continue to monitor Accelerated Reader ~ please view your Weekly Feedback here.
Additionally, your mums and dads can monitor your reading progress using the Home Connect passwords provided.
The School Reading List
https://schoolreadinglist.co.uk
The School Reading List has created lists of recommended reading books for children from Key Stage 1 all the way up to Key Stage 4 ~ all the books are reviewed regularly and are chosen for children of all abilities, from those who find reading a challenge to those who excel.
Additionally, for all you budding writers, the website provides links to lots and lots of writing competitions for children and teenagers aged 5 to 18 years.
Free Reading Books: Online Resources
Bug Club
Within your ActiveLearn account, I've allocated you a selection of books available through Bug Club to provide additional reading material through fiction, non-fiction, comics, plays, poetry and photonovels depending upon the level ~ some books have quizzes available on Accelerated Reader. These books will really help if you need support with reading, however, there are books available up to Year 6.
eBooks
This is a wonderful website for you to access free reading material for children aged 3 to 11 years; and the really great thing is that many of their books have quizzes available on Accelerated Reader.
Published by Oxford University Press, these ebooks will really help if you'd like to read books from structured reading schemes/programmes.
Apps
Borrow eBooks and eAudiobooks for free from your local library using the BorrowBox app.
Staffordshire County Council state that eBook titles and eAudiobooks are available on BorrowBox, but you will need to be a library member to access these services. They also state that the eBook service is not compatible with Kindle eReaders.
I've not actually used this app, so fingers crossed, it works as well as it reads ~ one of our mums has confirmed that this App works really well.
Reading Priorities
Read for PLEASURE

~ do not worry if a quiz isn't available for a particular book or text that you wish to read; it is important to read a range of genres and text types from fiction to non-fiction, including poetry.

Read for MEANING and UNDERSTANDING

~ a quiz average of and above 85% will demonstrate that you are doing just this.

Regularly, choose texts with HIGHER Book Points

in order to develop, maintain and improve reading stamina.

Aim to improve your overall Word Count

~ Word Millionaire Certificates will be awarded on our return to school.
More able readers should read texts across their ZPD, not just those at the higher end. Book Points are the best indicator of a challenging text, and any above 10 Book Points will provide a greater degree of challenge ~ the higher the Book Points, the greater the degree of challenge.
Accelerated Reader does not recommend you as KS2 children to read texts, which are MY+ (or, and, especially UY) due to the possibility of you accessing inappropriate content. If you are a fan of Harry Potter and/or Alex Rider, ask your parents' permission to read the MY+/UY books within the series.
Reading Comprehension
Fantastically, I can see that you're working very hard and completing lots of wonderful independent reading, but don't forget to focus on reading comprehension as well. I like the CGP books for many, many reasons, and they will save your paper and printer ink; as well as reducing 'screen time' ~ especially if you need to share computers and iPads etc. with brothers and sisters.
The books below show what's available and what you're able to complete, should you wish ~ you are not expected to either buy or complete all four books.
The first two books contain fifteen texts, including: fiction, non-fiction and poetry, all covering a range of genres and eras. Practice questions build the comprehension skills needed by the end of Year 4.
Answers for the first two books can be downloaded for free from here.
If having completed the first two books and/or in need of a challenge, then the third book (Stretch)
contains fifteen challenging comprehension texts covering fiction, non-fiction and poetry, plus oodles
of questions and activities aimed at stretching and improving your literacy skills ~ answers are included.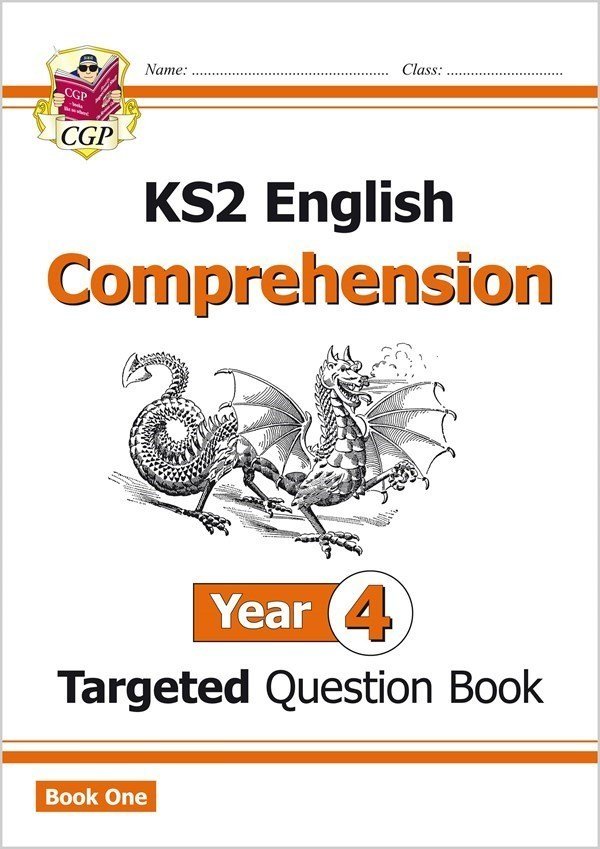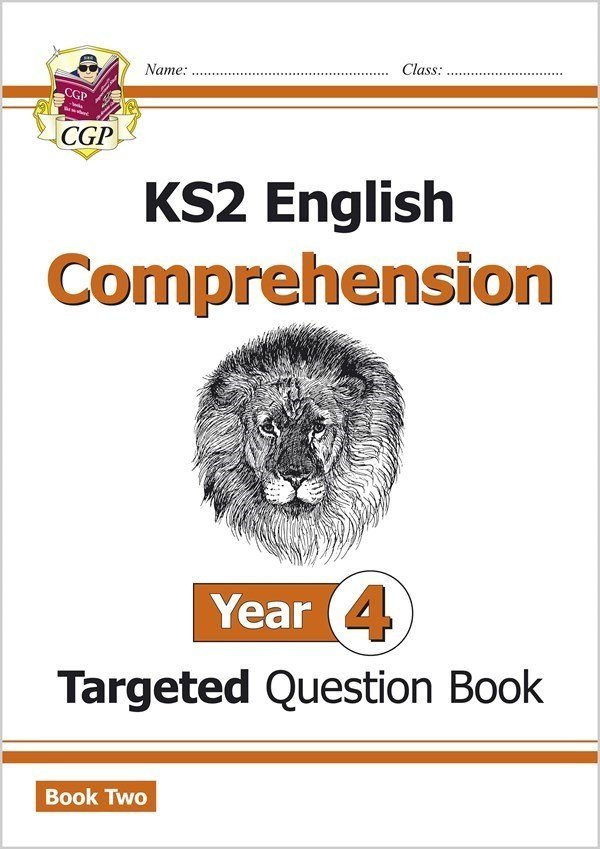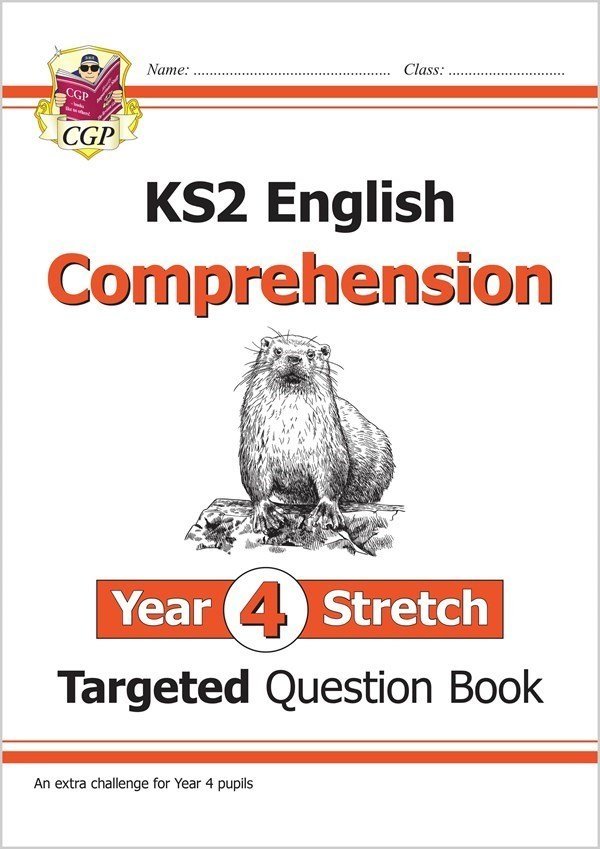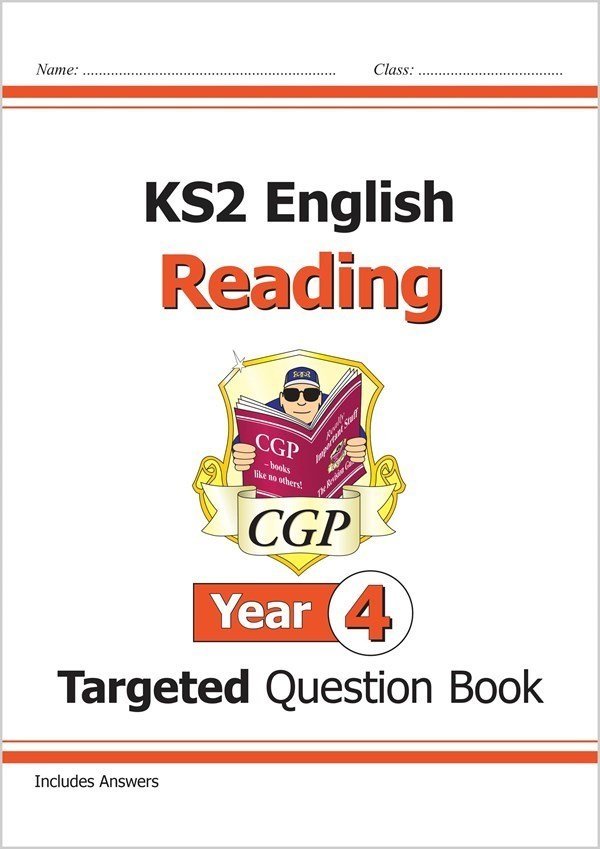 The fourth and final book builds skills for SATs. It includes a variety of texts accompanied by SATs-style questions set at the level of difficulty for Year 4. Tips on how to tackle the different question types are scattered throughout the book ~ answers are included.
If you find reading comprehension tricky at the Year 4 level, then try the comprehension books from Year 3 etc. ~ choose the books that best suit your ability. Each of us have different strengths and abilities, and we know that that's more than okay :) You absolutely wouldn't want me singing next to you in Mass :(
Writing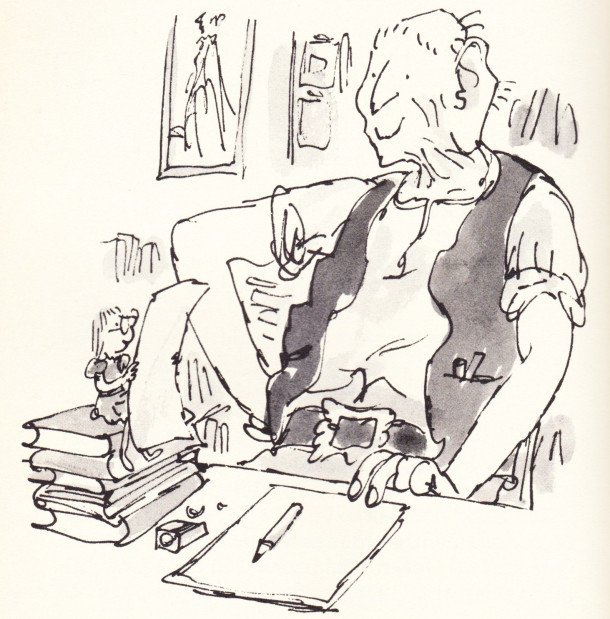 Daily Diary/Journal
One of the greatest ways for you to improve your writing is by recording your feelings, thoughts, observations and activities in a daily diary or journal. What you write during this most 'out of the ordinary' and extraordinary experience will become your personal record of a major historical event in world history ~ a record/chronicle that you may possibly share with your future children, grandchildren etc.
Creative Writing: Online Resources
If you're looking to write something a little different, then try the following for inspiration:
Pobble 365 has 365 weird, wonderful and/or thought provoking images to choose from to provide you with inspiration for creative writing: there are images which capture alternative viewpoints of fairytales and interesting set ups with super heroes to animals losing their habitats in safaris and rainforests to mythical creatures causing madness and mayhem, as well as many more.
Each image includes a set of activities: Question Time ~ questions for discussion; Perfect Picture ~ drawing; 'Sick' Sentences ~ sentences which need your help to get better; Sentence Challenge to extend your learning and Story Starter for you to begin your very own short or extended story.
Authorfy has lots of interactive video masterclasses from bestselling, award-winning children's authors like Abi Elpinstone, Andy Griffiths, Anthony Horowitz, Michael Morpurgo and Michael Rosen plus many, many more. There are fun downloadable activities, creative activity packs, games, book club questions, arts and crafts activities etc. all based around the latest bestselling children's books.
For a daily dose of creativity and fun, check out the '10 Minute Challenges' set by bestselling authors and illustrators ~ a new challenge is added each day.
On weekday mornings, Pie Corbett (English educational trainer, writer, author and poet who has written more than 200 books) presents a free, creative and interactive literacy show with language games, creative writing, poet of the day and author of the week called RadioBlogging at 9:30 am. The hour-long show teaches writing and you can post your own writing online and receive feedback ~ Pie's show is ideal for Home Learning.
* Pie Corbett: Talk for Writing Home-school Booklets *
Each unit provides two weeks worth of English, and includes a model text which is also available as a streamed audio recording. So that you can choose a unit that best suits your learning needs, I've included a selection from different year groups.
If you need a little support with reading and writing, then choose from:
Year 2
https://www.talk4writing.co.uk/wp-content/uploads/2020/04/Y2-Unit.pdf
https://www.talk4writing.co.uk/wp-content/uploads/2020/04/Y2-Emma-Elves.pdf
https://www.talk4writing.co.uk/wp-content/uploads/2020/05/Y2-Rainbows.pdf
https://www.talk4writing.com/wp-content/uploads/2020/06/Y2-Superheroes.pdf
https://www.talk4writing.com/wp-content/uploads/2020/06/Y2-Quangle-F.pdf * NEW ~ 29th June *
Year 3
https://www.talk4writing.co.uk/wp-content/uploads/2020/04/Y3-Unit.pdf
https://www.talk4writing.co.uk/wp-content/uploads/2020/04/Y3-Dean-Stone-Trolls.pdf
https://www.talk4writing.co.uk/wp-content/uploads/2020/05/Y3-Jungle.pdf
https://www.talk4writing.com/wp-content/uploads/2020/06/Y3-Lockdown-1.pdf
https://www.talk4writing.com/wp-content/uploads/2020/06/Y3-Unicorn-F.pdf * NEW ~ 29th June *
If you're working at the level of Year 4, then choose:
Year 4
https://www.talk4writing.co.uk/wp-content/uploads/2020/04/Y4-Unit.pdf
https://www.talk4writing.co.uk/wp-content/uploads/2020/04/Y4-Maria-Aliens.pdf
https://www.talk4writing.co.uk/wp-content/uploads/2020/05/Y4-Mission.pdf
https://www.talk4writing.com/wp-content/uploads/2020/06/Y4-Impossibly-Possible.pdf
https://www.talk4writing.com/wp-content/uploads/2020/06/Y4-Goblins-F.pdf * NEW ~ 29th June *
If you'd like a challenge, then choose:
Year 5
https://www.talk4writing.co.uk/wp-content/uploads/2020/04/Y5-Unit.pdf
https://www.talk4writing.co.uk/wp-content/uploads/2020/04/Y5-Maria-Rhi.pdf
https://www.talk4writing.co.uk/wp-content/uploads/2020/05/Y5-One-Chance.pdf
https://www.talk4writing.com/wp-content/uploads/2020/06/Y5-Wizards.pdf
https://www.talk4writing.com/wp-content/uploads/2020/06/Y5-Elves-F.pdf * NEW ~ 29th June *
Year 6
https://www.talk4writing.co.uk/wp-content/uploads/2020/04/Y6-Unit.pdf
https://www.talk4writing.co.uk/wp-content/uploads/2020/04/Y6-James.pdf
https://www.talk4writing.co.uk/wp-content/uploads/2020/05/Y6-Gadgets.pdf
https://www.talk4writing.com/wp-content/uploads/2020/06/Y6-Monsters.pdf
https://www.talk4writing.com/wp-content/uploads/2020/06/Y6-Treasure-F.pdf * NEW ~ 29th June *
https://www.worldbookday.com/online-masterclasses/
A range of authors and illustrators, including: Rob Biddulph, Pamela Butchart, Lauren Child, Cressida Cowell, Matt Haig, Greg James & Chris Smith, Jeff Kinney, Sibeal Pounder and Francesca Simon, plus many more aim to inspire you through creative and interactive films.
Each film is accompanied by additional resources, including: Take Notes ~ note-making template for ideas and inspiration; Resources ~ discussion points and fun activities; Extracts and author/illustrator information with links to their official website etc.
Aim to complete one piece of creative writing at least once a fortnight :)
Should you wish to see how you're progressing in writing, and to check whether you're including what you need to, view the Year 4 Writing Checklists below: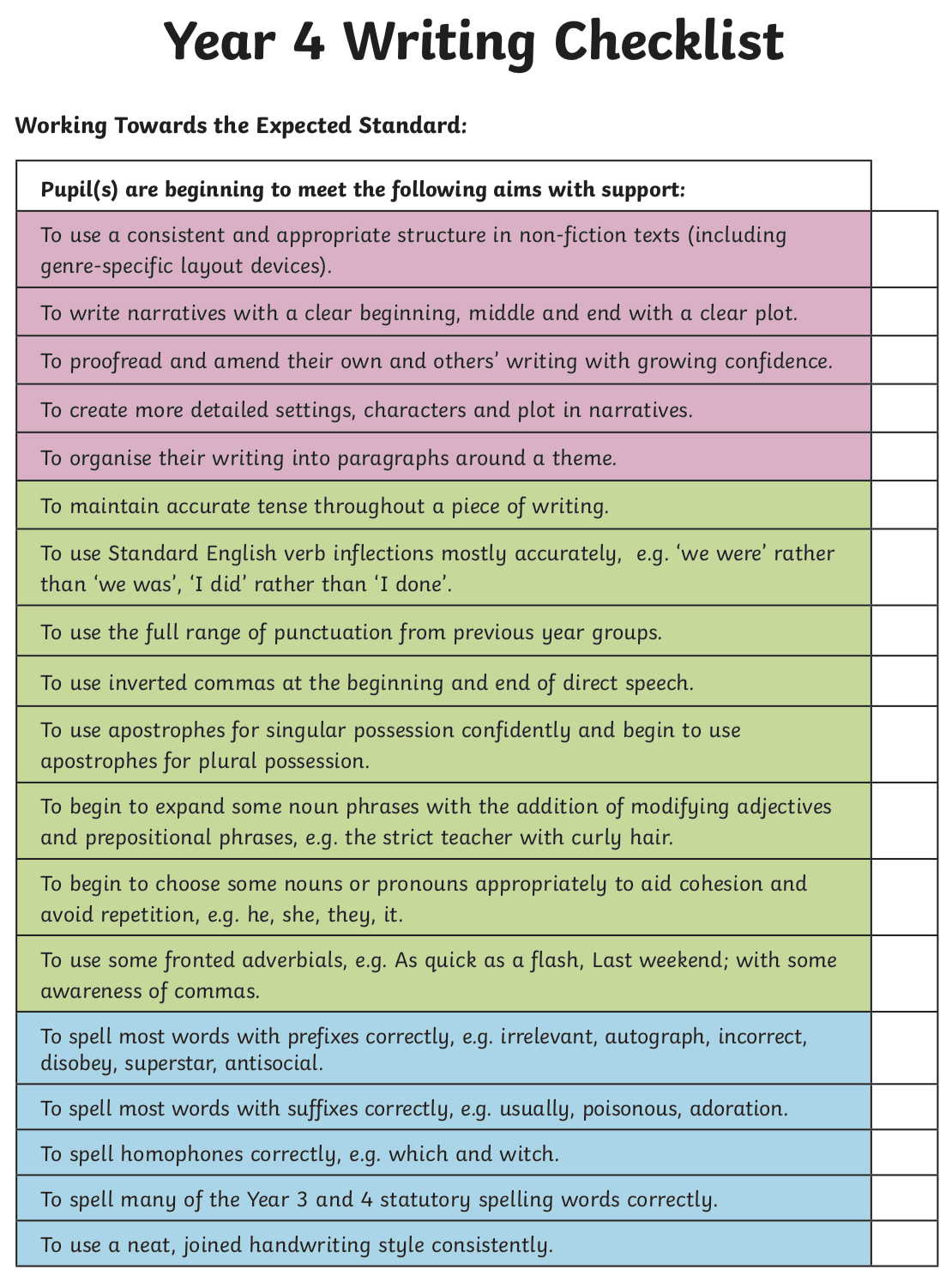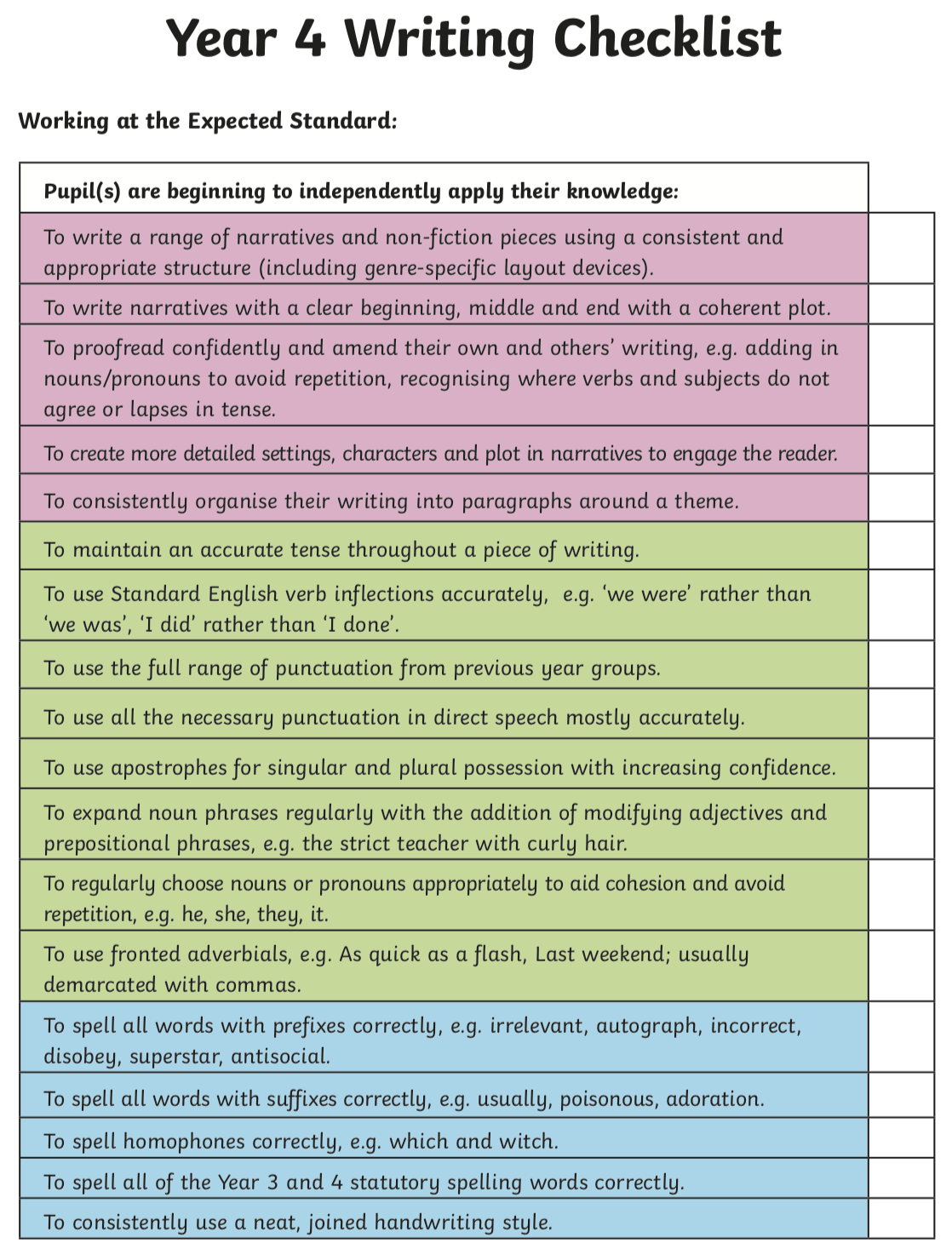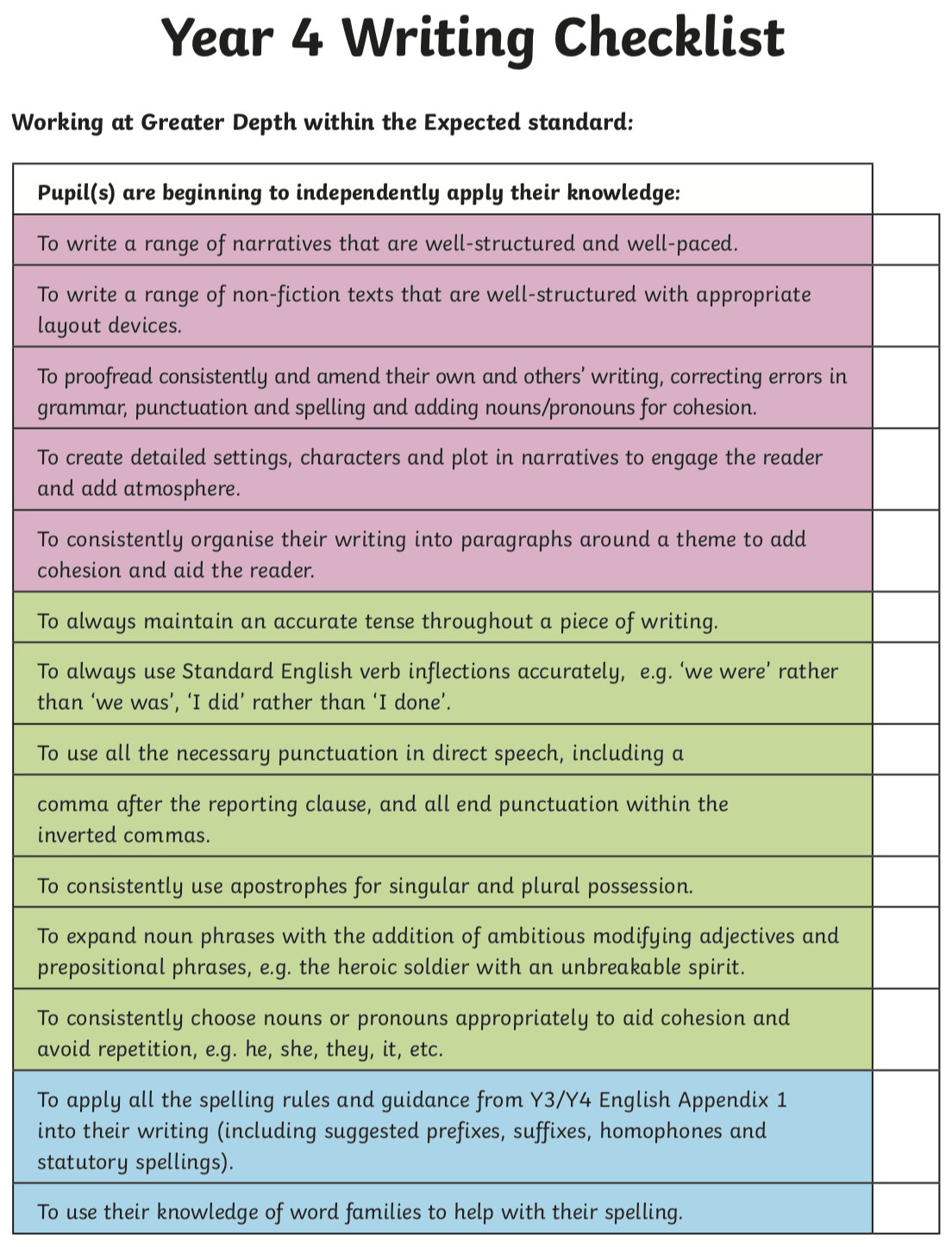 SPaGV ~ Spelling, Punctuation and Grammar, Vocabulary
At the start of Year 4, if you bought a CGP Grammar, Punctuation & Spelling Targeted Question Book (the second book listed), please continue working your way through, ensuring that you've learnt each skill fully before moving on ~ this book is aimed at those working at the expected level for Year 4.
If you are looking for a helping hand with SPaG, then choose the Foundation Question Book because it focuses on making SPaG much easier with its confidence-boosting practice questions and helpful examples.
However, if you are confident with SPaG and need a challenge, then select the Stretch Question Book to develop your skills further.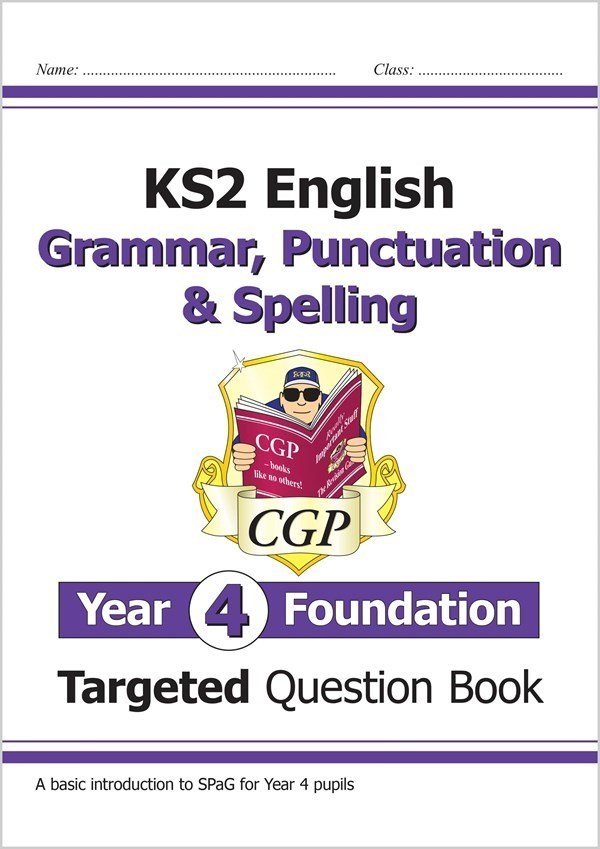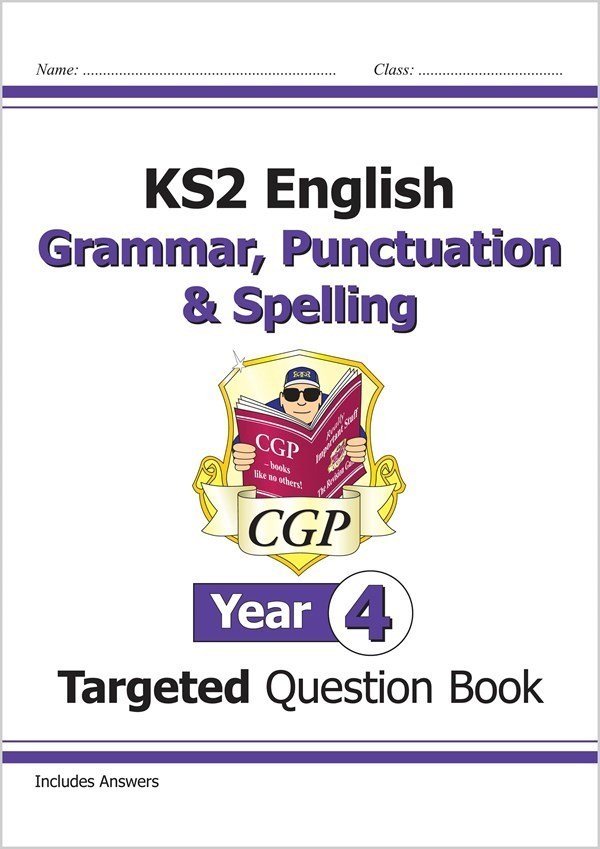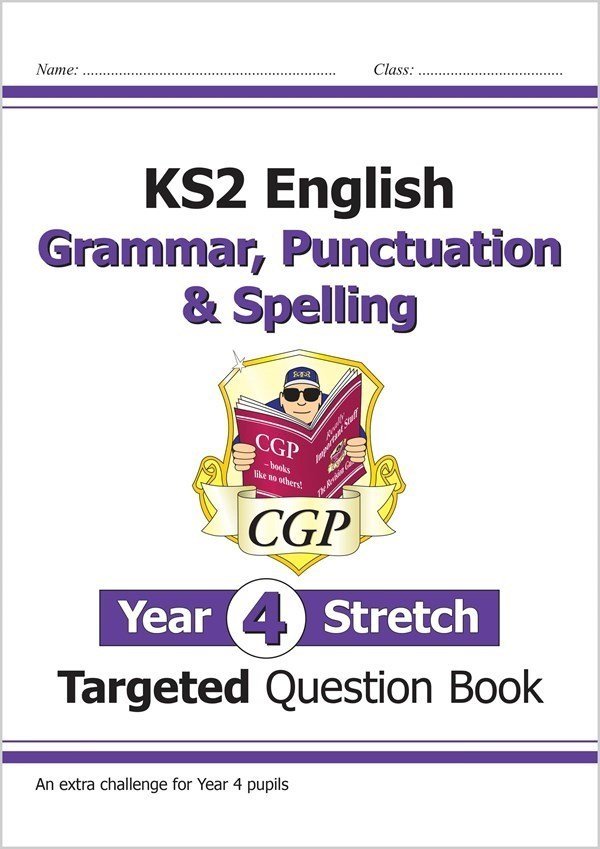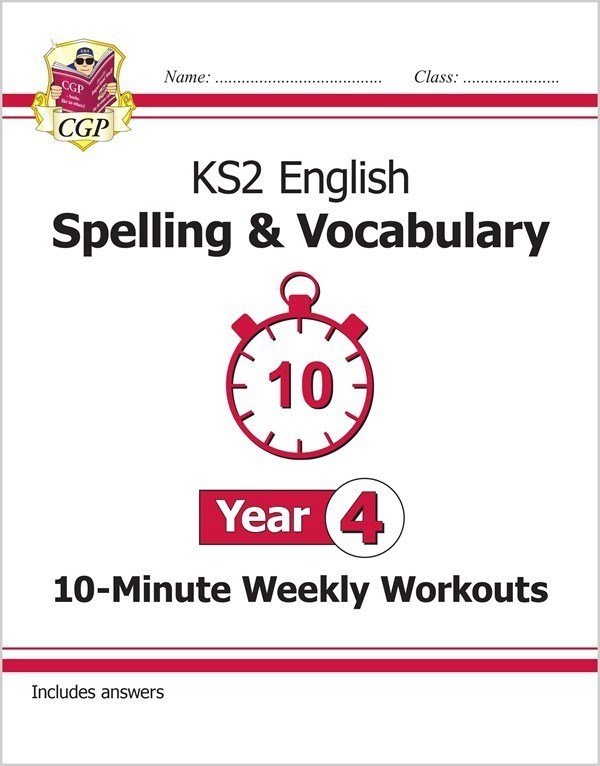 Should you find you're wanting more SPaG, then consider the 10-Minute Weekly Workouts ~ for every week of the school year, there's one Workout consisting of a mixture of spelling questions to improve your skills, vocabulary questions to expand your vocabulary and help you deal with trickier words, plus fun word puzzles.
Additionally, I've allocated you the selection of SPaG activities available for Year 4 within your ActiveLearn account. For those of you who require further practice of particular skills, I've included activities from previous years :)
Spellings
"Mrs D, Mrs I, Mrs FFI
Mrs C, Mrs U, Mrs LTY.
That spells difficulty."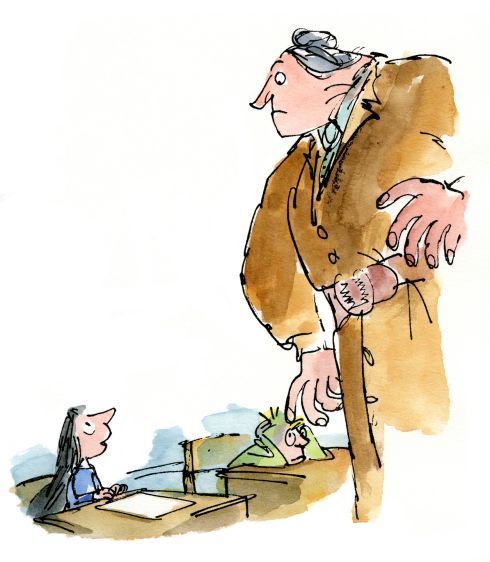 "How perfectly ridiculous!" snorted the Trunchball. "Why are all these women married?"
Practise the spellings in the order provided in the paper packs, focusing on one set of ten spellings each week.
Daily focus should centre on the spellings you find the trickiest of all. At the end of each week, ask a parent/older brother or sister to test you on all ten spellings.
Use this time to ensure you can, confidently and accurately, spell all the statutory (expected) spellings for Years 3 & 4.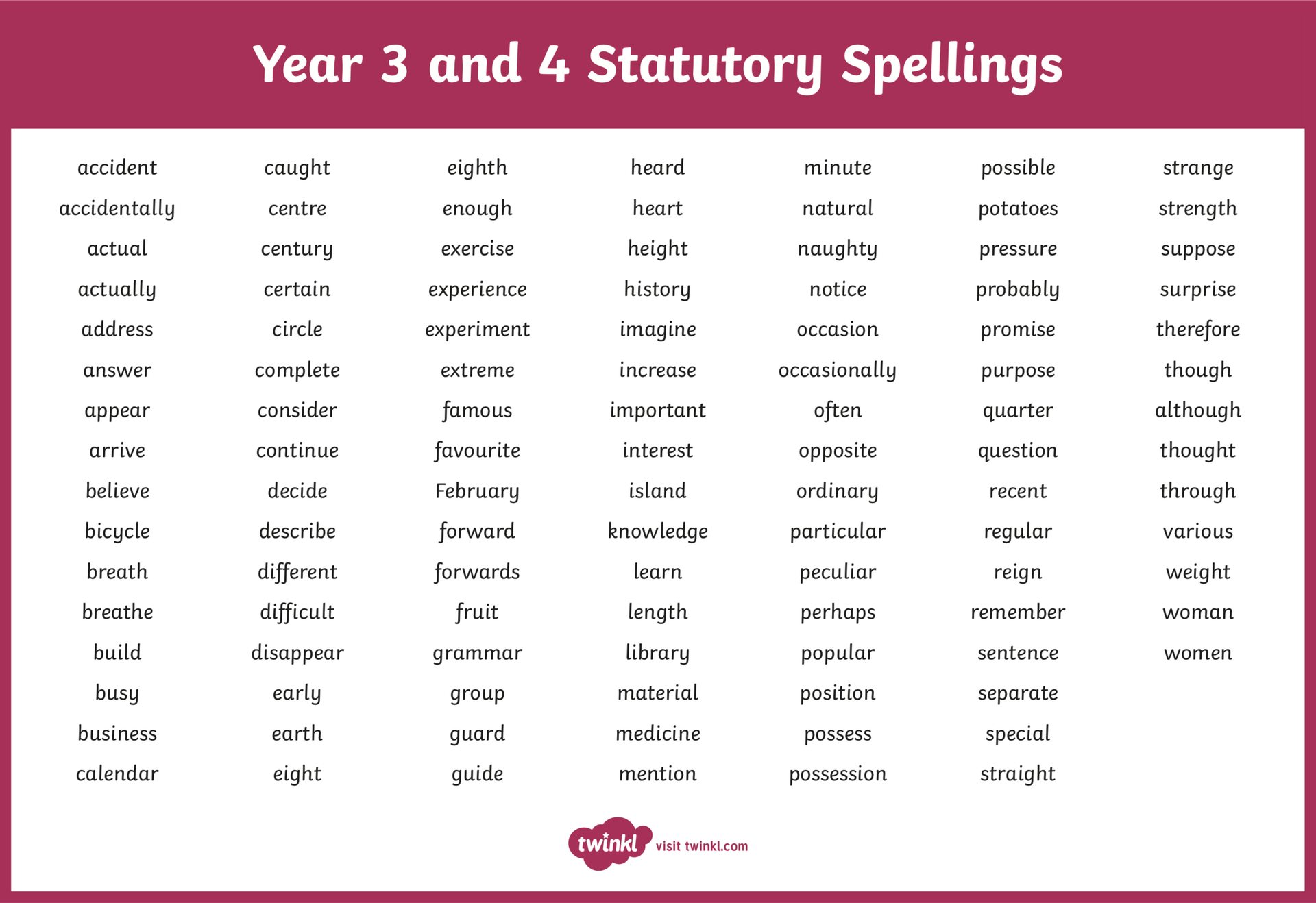 Should you need, use a variety of strategies to practise your spellings ~ these can be found in the pack given out at the start of Year 4. Games can also add fun, interest and something a little different when practising your spellings: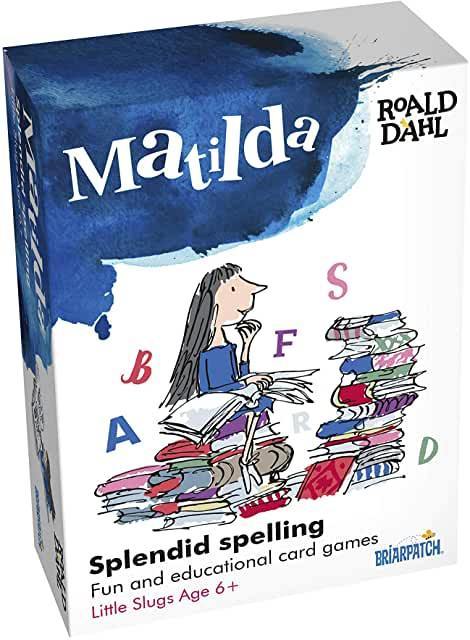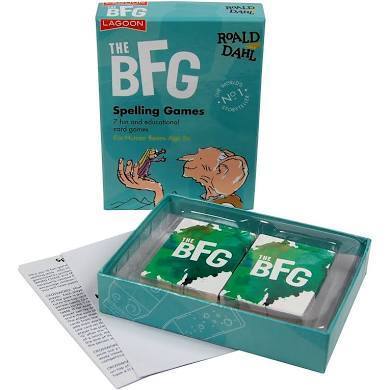 As with SPaG, I've allocated you the spellings games available for Year 4 within your ActiveLearn account. If you need further practice of particular skills from previous years, I've included these too :)
Vocabulary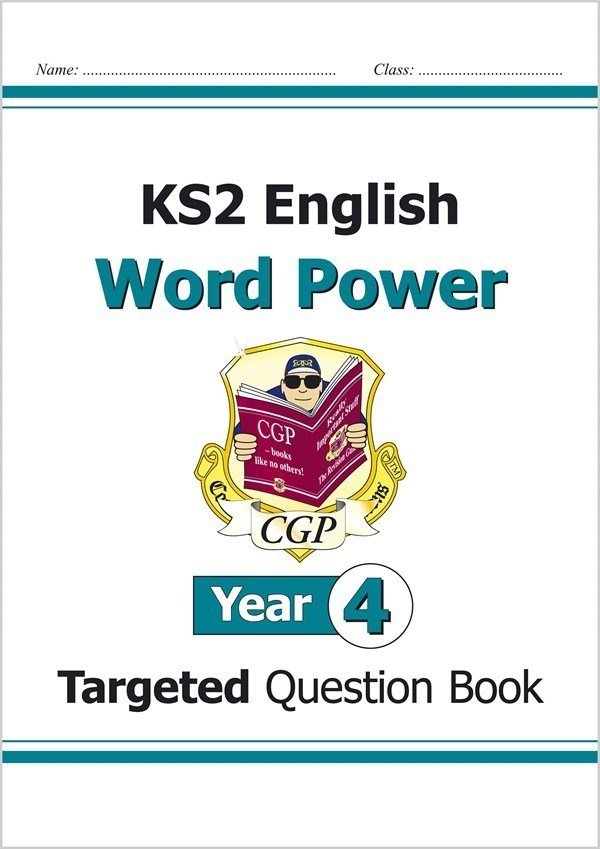 If you want to increase and develop further your understanding of the English language, this book has plenty of activities to get you thinking about the structure and history of words, and how to use words effectively to add interest to your writing.
Board games etc. are a fun way to boost your vocabulary, as well as other skills in English from Spellings to Speaking and Listening. Click the link below for a list of recommended games suggested by Scholastic:
https://www.scholastic.com/parents/books-and-reading/raise-a-reader-blog/7-best-literacy-boosting-board-games.html
Please note that this link is from 2017, therefore, Tall Tales, Sequence Letters (however, ages 4+) and Read my List are not so readily available.
Other great games that you may like, include: Appletters, Articulate! for Kids, Bananagrams, Blurt!, Jibbergiggle (especially for fans of Gobblefunk), Pairs in Pears, Rummikub Word Game, Wordsmithery (new from Clarendon Games), Word Whizz etc.
Handwriting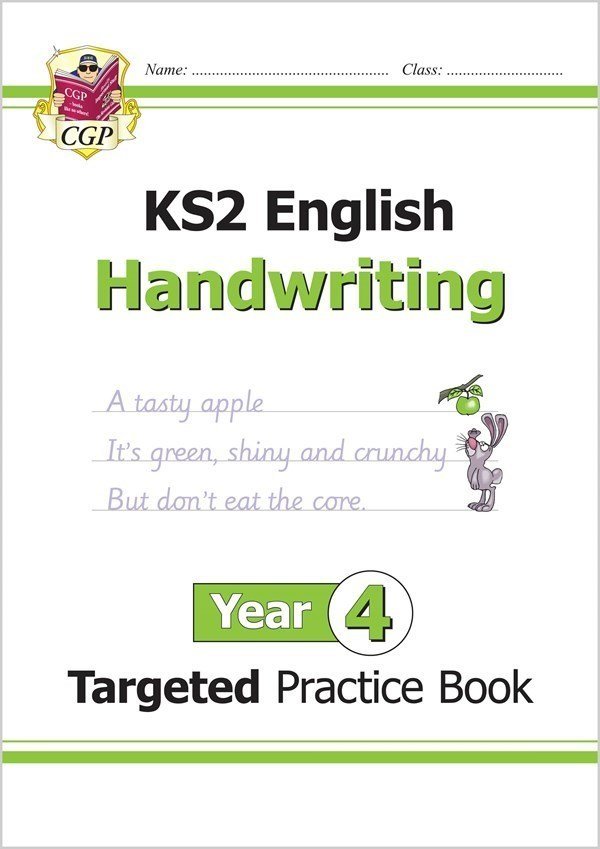 Practise your handwriting in a fun way by copying haikus to limericks and fact sheets to fairy tales. Towards the end of the book, there are opportunities to copy full pages of handwriting to develop handwriting pace and stamina.
Remember: handwriting should be neat and accurately joined when written at pace ~ do not aim for perfect, perfect is for when copying your work in 'best'.
If your handwriting needs lots of practice, then you may benefit by starting with the Handwriting Practice Books from Year 3 etc. ~ this is more than okay :)
Letter Formation
When practising your handwriting, it is important to remember a few ALWAYS and MUSTS:
All capital letters must sit on the line and never descend below the line.
Always form all capital letters starting at the top ~ they should never be joined, so they don't need flicks.
Always form all lowercase letters by starting from the line with a flick into the letter, and ending with a flick from the letter onto the line ready for joining/or not ~ the only exceptions are for o, r, v and w.
Always form o, r, v and w starting at the bottom with a flick (like with the other lowercase letters), but flick the finishing flick at the top ready for joining/or not ~ it can be a tricky habit to break if you're used to doing your finishing flick from the bottom for these particular letters.
I would recommend using a handwriting pen (Berol or other brand) for practising your handwriting ~ handwriting pens create greater friction (drag) on the page than a pencil allowing you more control. Mistakes can't be rubbed out, but that's okay ~ we learn a great deal from our mistakes :)
Speaking & Listening
https://stories.audible.com/discovery
Audible: instantly stream an incredible collection of audio books to your laptop, phone or tablet ~ all free.
https://www.bbc.co.uk/sounds/category/childrens
The BBC Sounds website has a huge range of audio content suitable for children of all ages and interests ~ available to listen to for free.
https://www.worldofdavidwalliams.com/elevenses/
Every day at 11 am, listen to one of David Walliam's World's Worst Children stories ~ enjoy 20ish minutes of pure fun.
https://www.youtube.com/user/puffinbooks1
Tune in everyday to listen to a selection of stories and podcasts if you want big laughs, brilliant stories and mind-bending facts.
* Mathematics *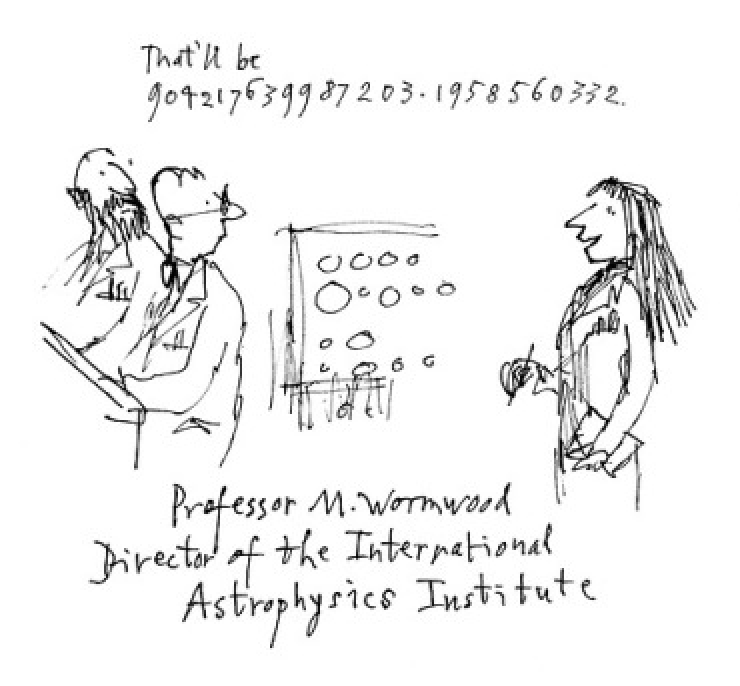 Choose from the options available to complete work in Mathematics. Don't try to work through every option ~ I've provided you with a choice, so that you can either choose the one that works best for you, or you can use a mixture, depending on the topic ~ the choice is yours :)
Option I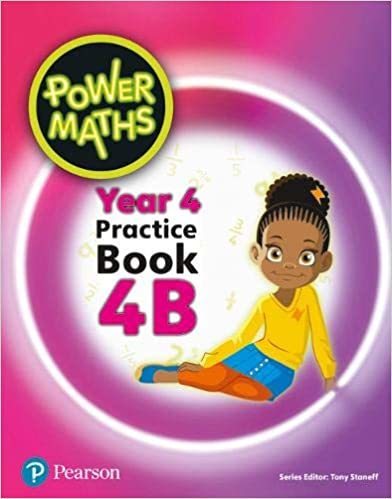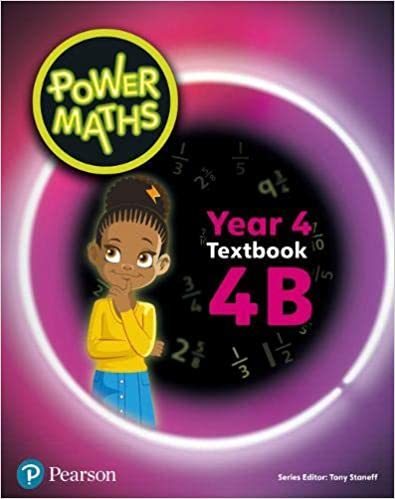 Complete your Practice Book 4B ~ you may wish to purchase a Textbook to support your work, especially as the Textbook contains the same pages that we would work through together in class via the IWB (Interactive White Board). Remember that the exercises start easy, progressing in difficulty as you work your way through each lesson.
* Option II *
https://whiterosemaths.com/homelearning/
As a school, we do not have a subscription with White Rose Maths, but they are now working with BBC Bitesize Daily Maths. Everyday, a learning video is provided with a link to the BBC Bitesize page for more information. The timetable is as follows and aims to cover what you need for Year 5: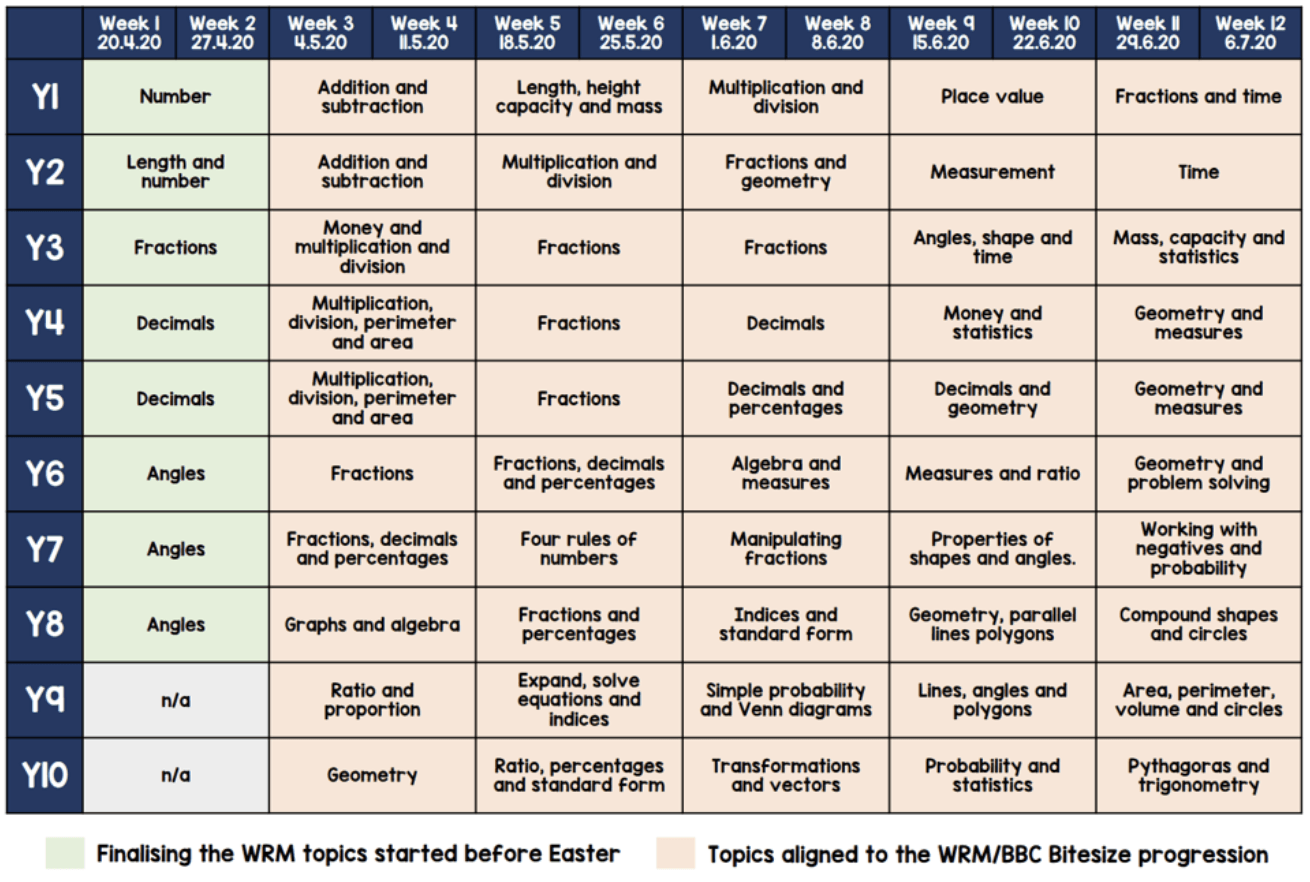 * Option III *
https://www.themathsfactor.com
Let Carol Vorderman (Maths Whizz with an IQ of 154) teach you daily maths through fun and lively videos, practice sessions and maths games. Carol makes maths fun and introduces patterns to help you learn to love maths ~ if you find mathematics tricky, this may be your preferred option, and it's free at this time for Home Learning.
ActiveLearn: Online Games
To supplement your learning, play the online games allocated to you in your ActiveLearn account. Many games have three levels available: Support, Core and Extend (Challenge) ~ choose the ones most suitable for your level of understanding.
Times Tables
Whether you do, or whether you don't take your Multiplication Tables Check this year, knowing your times tables by heart will help you enormously when aiming to achieve Maths Mastery, especially in Years 5 and 6 ~ please keep up the daily practice.
You can practise your times tables using either one, or a mixture of the options below:
Option 1
Complete one test daily in the paper packs provided ~ remember to time yourself for a maximum of 5 minutes. If you run out of tests, they can be dowloaded for free from the following:
https://myminimaths.co.uk/tt38-times-tables-skill-builder/
Option 2
https://www.themathsfactor.com/times-tables-check/#/
Complete online using the free Times Tables Check at The Maths Factor. You can choose from 4 options allowing you to focus on particular times tables; each option offers three levels of difficulty from beginner through to advanced. The great news is that this site follows the same format as the Multiplication Tables Check.
Option 3
https://www.cgpbooks.co.uk/info/times-table-tester
If you'd prefer to focus on one times table at a time, then this free online test is for you.
* Science *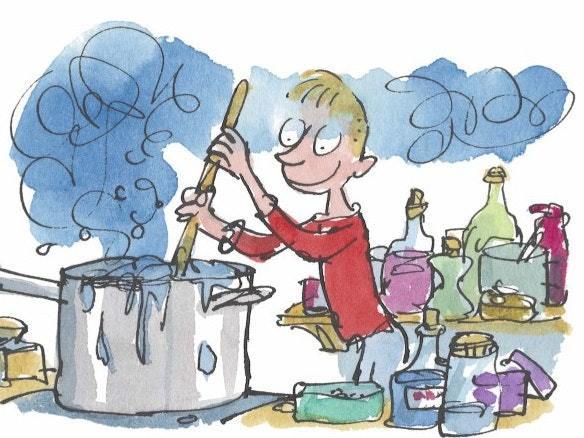 Topics which require particular focus include: Electricity, Sound and Living Things and their Habitats. Once again, you may choose from the following options to assist your learning at home:
Option One
https://www.activelearnprimary.co.uk/login?e=-1&c=0
Complete the activities I've allocated for you in your ActiveLearn accounts.
Option Two
https://www.twinkl.co.uk/resource/tp2-s-134-new-planit-science-y4-electricity-unit-pack
https://www.twinkl.co.uk/resource/tp2-s-157-new-planit-science-y4-sound-unit-pack
https://www.twinkl.co.uk/resource/tp2-s-193-planit-science-year-4-living-things-and-their-habitats-unit-pack
Sign up to Twinkl (offer code: UKTWINKLHELPS) to access their Home Learning Unit Packs which include everything you will need.
Option Three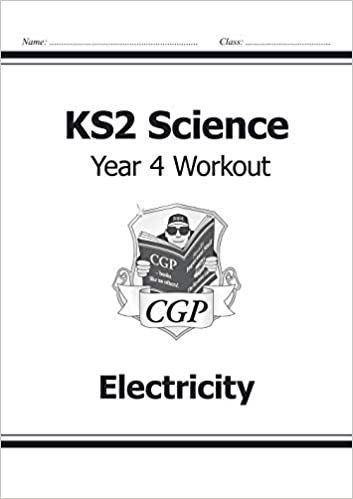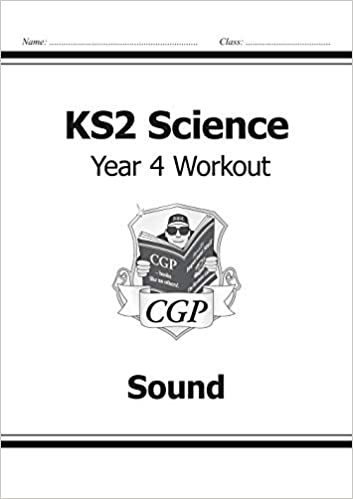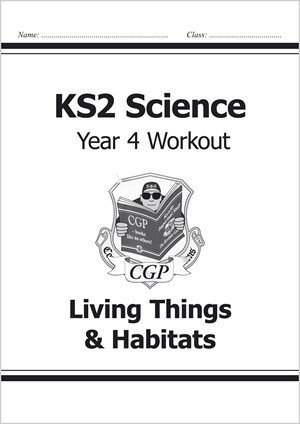 The CGP books cover everything you will need to know with a range of questions for each topic, a mixed section at the end to test you on what you've learned and practical mini-projects to help you develop your skills in working scientifically ~ answers are included.
* Additional Online Resources *
Explore the links below to access further resources for all the Core (main) subjects listed above. Many of the links have resources for the Foundation subjects as well.
General
https://www.thenational.academy/
https://www.bbc.co.uk/bitesize/dailylessons
https://www.royalmint.com/kids
English
Mathematics
Times Tables
https://www.topmarks.co.uk/maths-games/7-11-years/times-tables
Science