Assessment at Our Lady & St Werburgh's
On this page you can find information about how we assess the progress and achievement of your children. There have been significant changes to the assessment of children in primary education with the removal of Levels from Key Stages 1 and 2.
Please find our Assessment Policy below:
Assessment and Feedback Policy 2021
The Early Years
Children in the Nursery and Reception are taught through the Early Years Foundation Stage Framework. We have prepared a guide for parents about the EYFS and how assessment is used at Our Lady & St Werburgh's. To view a copy of the guide please use the link below:
EYFS Parents Guide to Assessment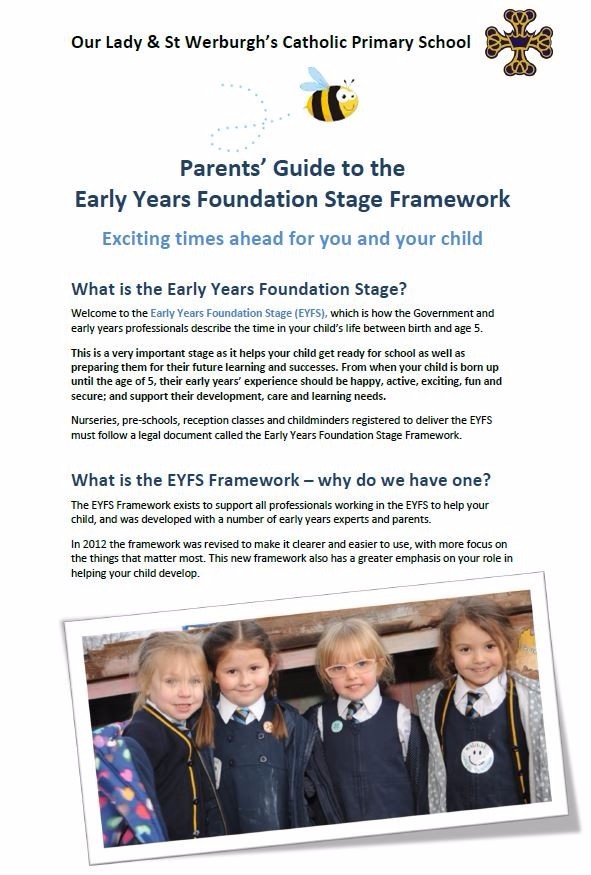 Key Stages 1 and 2
From Year 1 to Year 6 the children are taught the National Curriculum. Throughout their journey through the school the children's progress and achievement are carefully monitored. As schools are free to develop their own systems for tracking achievement we have designed a robust process that uses Tracking Points. For more information on the assessment system used at Our Lady & St Werburgh's, please read the guide below.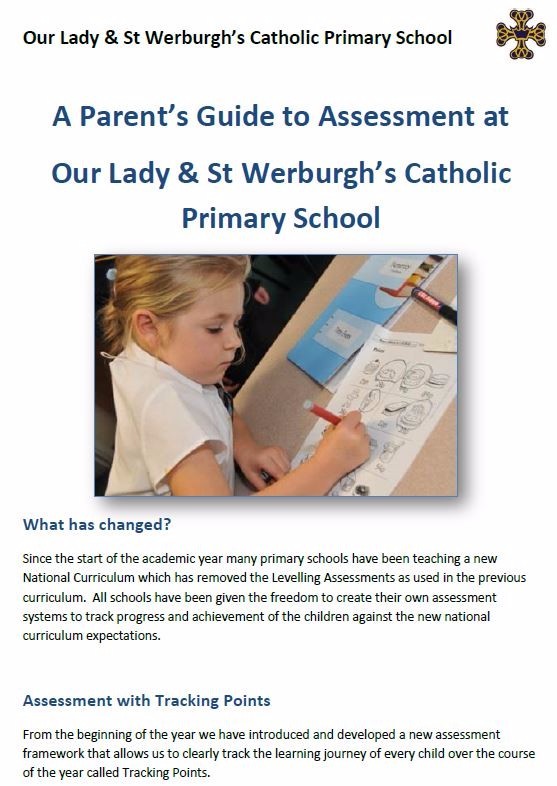 As further changes to national assessment procedures are delivered to school, we will evaluate our systems and adjust them as required.