Our Mini Vinnies
Our Mini Vinnies are children from years 5 and 6. We meet once a week to discuss and plan how we can contribute towards spreading God's word in our community. The Mini Vinnies decide the actions we can take to help, grow and advocate within our school and local community.
After discussing loneliness following the Pandemic, we decided to visit Waverney Court, a residential living home in our parish. The Mini Vinnies decided to visit during Advent, where they could share in the season of Christmas. We made cards and paper chains with the residents, spent talking to residents about our school and lives then we sang a collection of traditional carols and festive songs. It was an most enjoyable afternoon had by all.
As part of Advent, the Mini Vinnies also sang a variety of traditional carols and Christmas songs to our local Parent and Toddler group.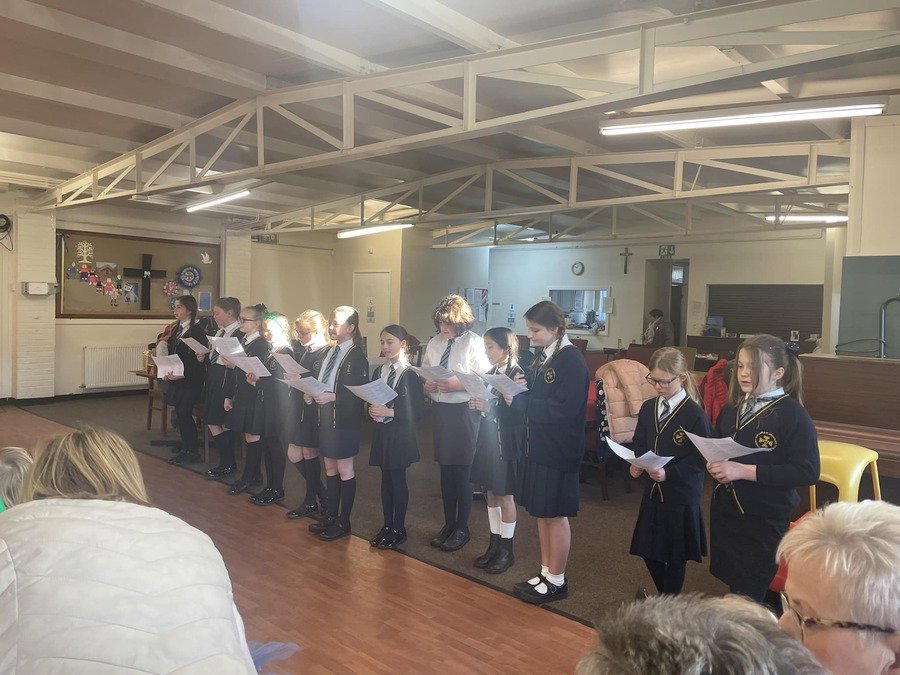 Now the weather is becoming drier, we resumed our litter picking outside our school gates and along the path.
#catholiclifeolsw #cstolsw