Complete Weekly work set as a minimum. If you would like more to do select work from these pages.
It should have been SATs week this week.
How about having a go at last year's tests instead of your usual work!
You can find all the tests linked in the SATs timetable below.
CORE SUBJECTS PAGE

English, Maths, Science and R.E.

Activities for these subjects are linked from these pages.

You should try and do one English and one Maths activity each day as well as your daily reading.

STEM SUBJECTS PAGE

Science, Technology, Engineering and Maths

Core science is linked to the STEM page here where you will find practical activities that can be carried out at home. Makes learning fun.

CREATIVE SUBJECTS PAGE

Make sure you balance out academic subjects with these creative ones. It is really important develop all areas of the curriculum and creative subjects often help us to relax and have good mental health.

HUMANITIES SUBJECTS PAGE

Geography, History, Languages, Citizenship

Learn about our world and how to take care of it and those we share it with. Our topics are often based on this area of learning so try to link it with creative tasks where you can.

RE PAGE

As a family, work together on your spiritual well-being using the ideas on this page.

Parents' Page

I don't have all the answers, but I do have some of them! Go to the parents page for general help and answers to some of the activities.
It is still Easter Time right up until Pentecost.
Go to RE page for Easter Activities
WHAT HAVE YOU BEEN GETTING UP TO?
Check out more pics of home learning here
Harry's Cake and Rocket
Olivia has created this fantastic Banksy stlye picture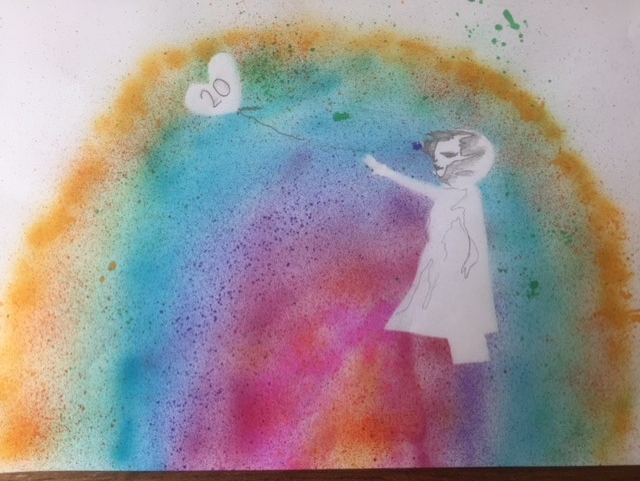 Louise has been having lots of fun with her home learning, check it out:
Charlotte and Esme have shared their home learning too!