Nursery
School Closure Work
rnield.olsw@ctkcc.co.uk Teacher can be contacted during school hours and will respond within 24hours. We will notify you of who to contact in the event of the class teacher being ill.
Teachers are available to set work and discuss any questions you have regarding work set.
A message from Mrs Nield Monday 29th June 2020
Hello to my Nursery class & your families. I am still updating this page for those of you who are not attending Nursery. Most of the activities in the sections below will be the work that we are doing at school (Team A & B children you could still revisit these!) but there are also some extra things to keep your minds ticking over on the days you are not at school. Wow! The weather is changeable at the moment but whatever the weather we still manage to learn & play outside at different points in the day at school. Remember to look after your garden as well as yourselves - both of you need plenty of water! You need sun cream & a sunhat too. I'm sure you have been able to do lots of activities whether you are at school or at home. **Remember our topic is 'Minibeasts & Growing' and this week we will be learning about Jasper's Beanstalk & Jack & the Beanstalk. Here is a link to a reading of 'Jasper's Beanstalk', a book we will be exploring at school https://www.youtube.com/watch?v=SRE88_fu0rs & there is an e-book of Jack & the Beanstalk on Twinkl.
At nursery we will be making number beanstalks & growing beans this week.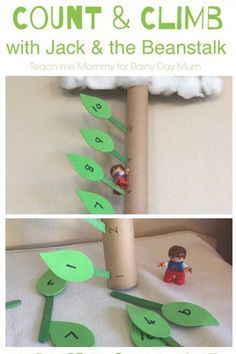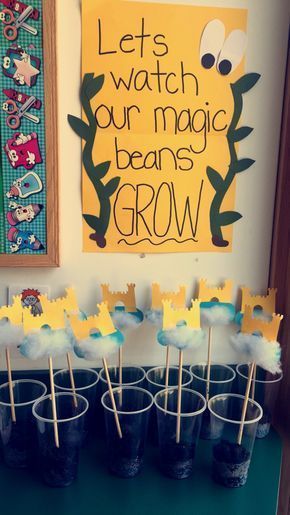 Please keep your photos coming in. In the words of Dame Vera Lynn 'We'll meet again - don't know where don't know when but I know we'll meet again some sunny day'! I have added some work to this page from each area of our curriculum but please bear with me as I am at school too!! If you are attending Nursery I am going to start sending out further worksheets for you to complete at home too.
Please keep everyone you know in your prayers. I am planning to update the resources I post on this page at the start of each week, if you send me photos of your work I will try to add it to the Home Schooling Gallery the next day.
We need to spread God's love for us & try to treat everyone in the way we know is right as we would do if we were together in Nursery. If we are faced with a problem that we don't know how to solve in our everyday lives think 'What would Jesus do?'.
It always makes me smile when I see the photos you email me & it reminds me that I miss seeing your smiling faces each day at Nursery. I have uploaded some of your photos you have been sending me to show others how hard you have been working - please keep checking the Home Schooling Gallery page for updated photos!
Parents, you are doing a great job of home-schooling! I see this from the photos & descriptions of activities that you have been emailing. Our Summer 2nd half term topic is Minibeasts & Growing & I have added activity ideas in the Topic section below.
In your emails, some parents have said that they are finding it difficult to structure their children's day. Children of Nursery age need short bursts of any activity, little and often. Play is very important (both free play to encourage creativity & structured or directed play). I have added ideas for 100 fun indoor activities for you to dip into! Science experiments at home are great & ideas can also be found below. Using imagination to come up with ideas, fine motor control (incl mark making & cutting) to carry them out & talking / communicating about creations are skills encouraged & reinforced in both Nursery & Reception years of children's life. Please send me photos of your activities as it may give someone looking at this page ideas for their next activity! Twinkl updates their Home Learning Hub daily and they have timetables to follow if you need them. Mrs Cliffe has asked that you look at the bottom of the Music page of this website for ideas to further your child's learning in this area too. If there is any particular work you would like more help with, please email me your requests and I will try to upload work as quickly as I can.
Send me any photos of the work you have been doing to my email rnield.olsw@ctkcc.co.uk – I love to see them!
Love from Mrs Nield xx
Daily practise
Writing your name forming the letters whilst saying the rhymes we have learnt for writing each letter. You could try to write words to tell me about the pictures you are sending me too. Remember to sound out the words starting from the sound at the start & working through the words - I'm sure your grown up will help you with this!
Counting on from 0 as far as you can. Can you count further each day with your grown up's help? Try counting backwards too. Because you have more space at home than we had when we were on the mat at Nursery you could jump up when you get back to 0 (please remember kind hands & feet!)
Finger rhymes and songs we sang in Nursery eg The Hello & Days of the week songs
Our daily prayers (contained in RE section of this page)
PE
https://ministry4sport.org.uk/account/m4s-home-pe-workouts/
Username: m4s-home-pe
Password: ministry4
Home learning- Useful websites.
https://www.thenational.academy/ Oak National Academy set up by the Government
www.phonicsplay.co.uk free access username: march20 pasword: home
https://www.phonicshero.com/new-login/
https://learnenglishkids.britishcouncil.org/
https://www.amazingeducationalresources.com/
If you wish to extend your child's learning, we have a list of some websites we would recommend that offer free home-learning packs for parents.
In Twinkl's case, they are offering a month of free "ultimate" membership to parents educating from home, which would allow you to download thousands of resources, ranging from handwriting, spelling, reading, maths, topic and much more - enter the code UKTWINKLHELPS
English (Literacy, Phonics, Communication & Language) Activities: updated 29/6/20
www.youtube mr thorne does phonics (with Geraldine the giraffe)
Maths Activities: updated 29/6/20
| Name | |
| --- | --- |
| t-m-30644-jack-and-the-beanstalk-ordering-numbers-game_ver_5 (1).zip | Download |
| t-t-18160-stages-of-growth-sequencing-activity-_ver_3.pdf | Download |
| T-T-19330-Jack-and-the-Beanstalk-Bean-Count-and-Colour-Sheet.pdf | Download |
| T-T-27701-Beanstalk-Order-To-Support-Teaching-On-Jaspers-Beanstalk-Busy-Bag-Resource-Pack-for-Parents.zip | Download |
Showing 1-4 of 4
Topic - Minibeasts / Growing updated 29/6/20
| Name | |
| --- | --- |
| t-e-2549605-jack-and-the-beanstalk-cut-and-stick-story-map-activity_ver_1 (1).pdf | Download |
| t-t-18160-stages-of-growth-sequencing-activity-_ver_3.pdf | Download |
| T-T-26987-EYFS-Home-Learning-Challenge-Sheet-Nursery-FS1-to-Support-Teaching-on-Jaspers-Beanstalk.pdf | Download |
| T-T-27062-Minibeast-Themed-Cutting-Skills-Worksheets.pdf | Download |
Showing 1-4 of 4
RE
Morning prayer : Lord be with me through this day and help me to be good. Kind thoughts to think, kind words to say, I'll do my best in every way. Amen.
Lunch time prayer: Bless us O God as we sit together. Bless the food we eat today. Bless the hands that made our food. Bless us O God Amen.
After lunch prayer: Thank you God for the food we have eaten. Thank you God for all our friends. Thank you God. Amen.
Night time prayer: God our Father, I come to say, thank you for your love today. Thank you for my family and all the friends you give to me. Guard me through the dark of night and in the morning send your light. Amen.
Hail Mary: Hail Mary, full of Grace, the Lord is with you. Blessed are you among women and Blessed is the fruit of thy womb Jesus. Holy Mary Mother of God, pray for our sinners now and the hour of our death. Amen.
STEM activities Science,Technology, Engineering & Maths skills