Sunday Times 'State Primary School of the Year 2012'

It gives me great pleasure and enormous pride to inform you that Our Lady & St Werburgh's has been selected by The Sunday Times as their State Primary School of The Year.

This is absolutely amazing and a great honour as there are approximately 18,000 primary schools in the whole country.

This is an incredible achievement and it is fantastic to have our school recognised in such a way.
I am grateful to the whole school community, our brilliant children, staff, governors and parents for helping to make this possible.
READ THE FULL ARTICLE BELOW
2012 State Primary School of the Year
Our Lady St Werburghs Catholic Primary School - Press_Release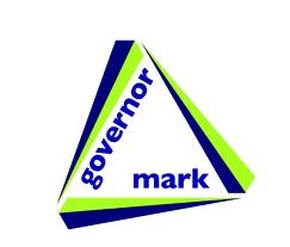 Following a rigorous assessment and evaluation programme, the Governors have been awarded the Governor Mark. The Governor Mark identifies and acknowledges best practice in school governance, which is a vital part in the effective running of any school. This is a great achievement with approximately only 100 of the 24,000 schools in the country being successful in achieving this high standard.
I would like to take this opportunity to thank all the Governors for their hard work and dedication in gaining this award.
GROUND FORCE: Apprentices have helped to restore a school garden.
Our Lady And St Werburgh's Catholic Primary School, in Clayton, held the official opening of their new garden this week
The project is aimed at teaching pupils about growing vegetables.
The garden was built by apprentices at KMF, who have entered this year's National Apprentice Service's Brathay Apprentice Challenge, a national competition aimed at promoting apprenticeships.
Section 48 R.E. Inspection
We have recently been inspected by the Diocesan Education Service and have been judged as "outstanding". The inspection focused particularly on our teaching of the Catholic faith and in developing the children's personal response to their faith.
We are very proud of this report and are extremely thankful to the pupils, parents and teachers for all their hard work, especially Mrs Freckleton and Fr Anton.
If you would like to read the complete report, please click on the link below
Our Lady and St Werburghs Staffordshire May 2013
Signal Radio "Pride in the Community Awards 2013"
Congratulations to Mrs Machin who was awarded "Teacher of the Year" at the recent Signal Radio Pride in the Community Awards 2013. She was nominated for the award for the care, support and compassion she gave to Olivia Perry whilst she was in Year 6.
Well Done Lisa!
ParentPay
Commencing 31 March 2014 we will be introducing Parent Pay, a more convenient was to pay for school meals, after school clubs and much more using a secure online payment system.
For more information please click on the picture below.
Information for the Year
Please find below the dates list for the 2013-14 academic year. Further dates will be given out via the Parent Mail email system and letters during the course of the year.
Parents Dates List 2013-14.pdf
School Terms Holiday Dates 2013-2015.pdf
2013 SATS Results
We are very proud of the attitude of all our children towards their work at school and this can be seen in the results achieved at both the infants and juniors.
Infants (Keystage 1)
| | | | |
| --- | --- | --- | --- |
| % | Reading | Writing | Maths |
| Level 2+ | 97 | 97 | 100 |
| Level 3 | 59 | 24 | 43 |
Juniors (Keystage 2)
| | | | | |
| --- | --- | --- | --- | --- |
| % | English | Reading | Writing | Maths |
| Level 4+ | 97 | 100 | 94 | 81 |
| Level 5 | 46 | 39 | 55 | 39 |
"Pupils' personal development is excellent. Pupils behave exceptionally well, enjoy their lessons, have high self-esteem and have excellent attitudes to learning. This is a strength of the school and has a positive impact on pupils' achievement."
HMI - 26th September 2008