Governor Mark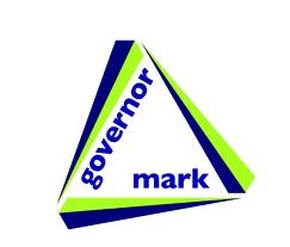 Following a rigorous assessment and evaluation programme, the Governors have been awarded the Governor Mark. The Governor Mark identifies and acknowledges best practice in school governance, which is a vital part in the effective running of any school. This is a great achievement with approximately only 100 of the 24,000 schools in the country being successful in achieving this high standard.
I would like to take this opportunity to thank all the Governors for their hard work and dedication in gaining this award.
Inspection Reports
If you would like to read the most recent inspection reports, all the information you need can now be found in the Inspection Reports section under the Our School heading.
"Pupils enjoy coming to school and are enthusiastic about their learning…"
"Pupils want to learn new things and relish the opportunities that teachers provide for them to learn in a variety of ways."
OFSTED - March 2014
Sainsbury's School Games

Having previously achieved the Bronze Award for school games, due to the variety of sporting activities the children in the school were taking part in. Throughout last year we having been taking part in even more sporting competitions at both a local and national level, which has resulted in us being awarded the Silver Award for School Games. This is a tremendous achievement and difficult for any Primary School to attain due to the number of competitions and the variety of sporting opportunities given to the children.
Well Done to all the staff, parents and children that have made this award possible.
2015 SATS Results
We are very proud of the attitude of all our children towards their work at school and this can be seen in the results achieved at both the infants and juniors.
Infants (Key Stage 1)
| | | | |
| --- | --- | --- | --- |
| % | Reading | Writing | Maths |
| Level 2+ | 87 | 90 | 97 |
| Level 3 | 47 | 13 | 20 |
Juniors (Key Stage 2)
| | | | | |
| --- | --- | --- | --- | --- |
| % | English | Reading | SPAG | Maths |
| Level 4+ | 94 | 100 | 94 | 100 |
| Level 5 | 65 | 83 | 63 | 53 |

On Monday 9 January 1967, Our Lady & St Werburgh's opened, with 96 pupils attending. In January 2017 the school will be celebrating it's 50th Anniversary and we would like to get in contact with as many of those first pupils as possible. If you are one of those first pupils to attend St Werburgh's or you know of someone who was, please get in touch with the school, as we would like to keep in contact with everyone, especially as the anniversary draws closer.
All the contact details are at the top of this page.
Thank you for your help.