Christmas Carol Concert Date Change
Christmas Carol Concert Date Change
Please note that the date for the Christmas Carol Concert has been changed. It will now be on
WEDNESDAY 9 DECEMBER at 1.30pm and 6.30pm.
We apologise for any inconvenience caused. Please amend your dates list accordingly.
Tickets will be available at a later date to be advised
Sainsbury's School Games

Previously we achieved the Sainsbury's School Games Bronze Award for the variety of sporting activities the children in the school were participating in. Throughout last year we have been taking part in even more sporting competitions at both a local and national level, which has resulted in achieving the Silver Award for School Games. This is a tremendous award and very difficult for any primary school to attain due to the number of competitions and the variety of sporting opportunities the children must receive.
Well done to all the staff, parents and children that have made this award possible.
Wise Owls Care Club Website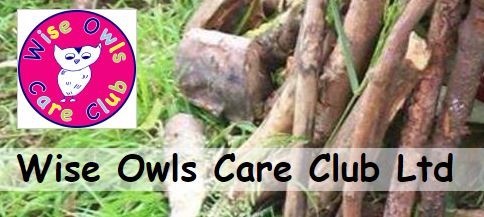 The Wise Owls Care Club now has a website which contains more information about their range of services. Please click on the link below to find out more
http://wiseowlscareclub.co.uk/
Newcastle In Bloom 2015 - Award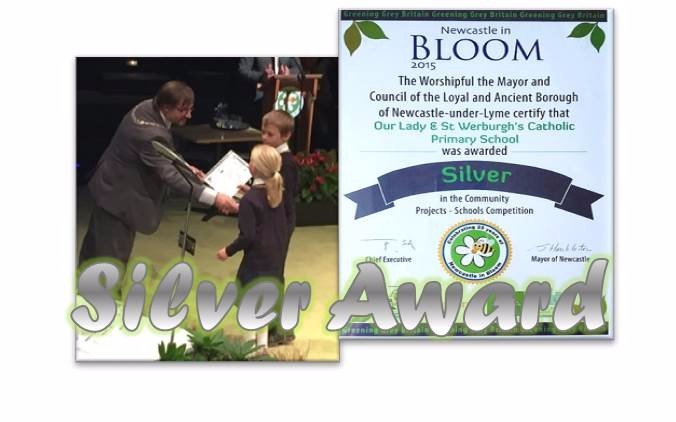 Over the past year the Gardening Club have been working tirelessly to ensure that the school grounds and garden look fantastic. In addition to doing this work they entered the Newcastle In Bloom competition and in the Summer Term were visited by the judges, who toured the grounds and spoke to the members of the Gardening Club.
On Saturday 10 October members of Gardening Club attended the Newcastle in Bloom, 25th Anniversary, Award Ceremony at the New Vic theatre. Here they received a Silver Award on behalf of the club in the Community Project - Schools Competition. We are extremely proud of this achievement in their first ever competition. We were also proud of the nomination they received for 'Outstanding Achievement' and even though they didn't win this category they were very grateful of the recognition.
Well done everyone who has helped the Gardening Club to achieve this fantastic award.
Inspection Reports
If you would like to read the most recent inspection reports, all the information you need can now be found in the Inspection Reports section under the Our School heading.
"Pupils enjoy coming to school and are enthusiastic about their learning…"
"Pupils want to learn new things and relish the opportunities that teachers provide for them to learn in a variety of ways."
OFSTED - March 2014
2015 SATS Results
We are very proud of the attitude of all our children towards their work at school and this can be seen in the results achieved at both the infants and juniors.
Infants (Key Stage 1)
| | | | |
| --- | --- | --- | --- |
| % | Reading | Writing | Maths |
| Level 2+ | 87 | 90 | 97 |
| Level 3 | 47 | 13 | 20 |
Juniors (Key Stage 2)
| | | | | |
| --- | --- | --- | --- | --- |
| % | English | Reading | SPAG | Maths |
| Level 4+ | 94 | 100 | 94 | 100 |
| Level 5 | 65 | 83 | 63 | 53 |

On Monday 9 January 1967, Our Lady & St Werburgh's opened, with 96 pupils attending. In January 2017 the school will be celebrating it's 50th Anniversary and we would like to get in contact with as many of those first pupils as possible. If you are one of those first pupils to attend St Werburgh's or you know of someone who was, please get in touch with the school, as we would like to keep in contact with everyone, especially as the anniversary draws closer.
All the contact details are at the top of this page.
Thank you for your help.