Sports & PE at Our Lady & St Werburgh's
At Our Lady & St Werburgh's we are fully committed to ensuring that our children are fit, healthy and active learners. We aspire to be a school that offers every child the opportunity to fulfil their absolute potential and we realise the vital role that sports and outdoor learning needs to play in realising those goals. We want our children to make healthy choices, to enjoy physical activity and to appreciate its benefits while embodying our core values of collaboration and fair play.
Sainsbury's School Games.
Sainsbury's School Games exist for all pupils and encourage less active, SEND pupils and those with a talent. We aim to foster links with sports clubs in the local area and will talent scout for them. If we do not provide a sport you want to try then let the school games committee know and we will discuss it.
Our thanks go to Carl Inskip our School Games organiser. Without his efforts there would not be the wonderful array of opportunities for our pupils.
With all Miss Forrester's hard work we have achieved the gold kit mark award for the school which we are very proud of.
Sporting Events Updates:
Sports currently on offer at Our Lady & St Werburgh's this half term :
After school clubs
Monday: Netball club
Tuesday: Year 1&2 & Multi-skills
Wednesday: year 3&4 multi-sports club
Thursday: Gymnastics year 3&4
Friday: year 5&6 multi-skills
Lunchtime clubs this term
Monday: year 1&2 football club to start Autumn term 2
Tuesday: year 3&4 football training
Wednesday:
Thursday: year 5&6 tag rugby training
Friday:
PE Lessons
Autumn term
During this term year 4 attend swimming once a week at jubilee 2.
Nursery/Reception - Fizzy tots with Mr Askey
Year 1 &2 Gymnastics with Vicky
Year 3&4 Dance with Nicky
Year 5&6 Gymnastics with Vicky
Spring term
During this term year 5 attend swimming at Jubilee 2 once a week.
Nursery/Reception- Fizzy tots with Mr Askey
Year 1&2- Dance with Nicky
Year 3&4 - Gymnastics with Vicky
Year 5&6 - Dance with Nicky
Summer Term 1
Nursery/Reception - Fizzy tots with Mr Askey
Year 1& 2-
Year 3 & 4 Tennis
Year 5 & 6 Tennis
Summer term 2
Nursery/ Reception - Fizzy tots with Mr Askey
Year 1-2 - Cricket with ASM
Year 3 & 4 - rounders/ cricket with ASM
Year 5 & 6 - rounders/ cricket with ASM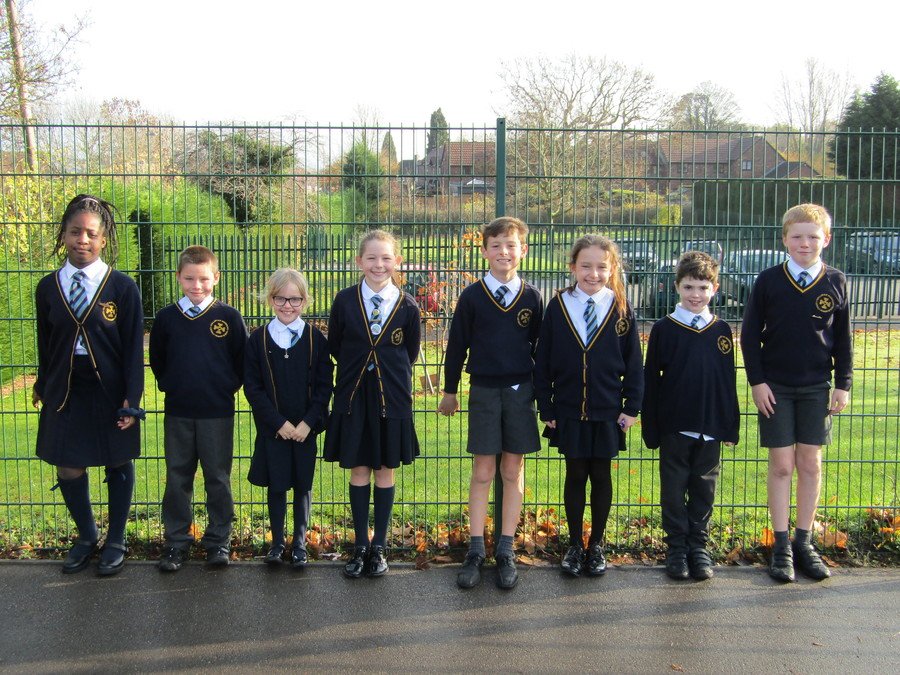 Our Lady & St Werburgh's sports committee 2018/19