Links to Y6 subject pages:

CLICK THE PICTURE FOR MORE PICTURES FROM OUR LAST DAY
CORE SUBJECTS HOME LEARNING PAGE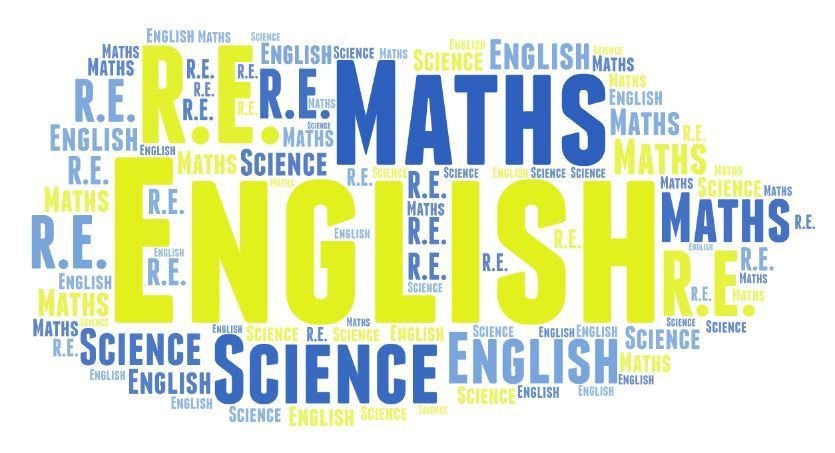 English, Maths, Science and R.E.
Activities for these subjects are linked from these pages.
You should try and do one English and one Maths activity each day as well as your daily reading.
CHECK IN EACH DAY FOR IDEAS OF WHAT TO DO AT HOME
EMAIL ME WORK YOU WANT ME TO SEE OR MARK!
MUMS and DADS! I have made you a page of your own with all the answers on! CLICK HERE to access it.
ENGLISH
Three things are really important in English - Reading comprehension, SPAG and Writing. Try to focus on ONE each day.
Reading:
Read a great book for at least 20 minutes each day. You can log in to Accelerated Reader at home using the link below and your normal school username and password for accelerated reader to record your reading and take a short quiz about the book. There will be prize for anyone who passes a million words!
ukhosted95.renlearn.co.uk/6699192
Reading Comprehension:
Have a go at the following reading comprehension. Remember - answer in sentences, neat handwriting, punctuation and PEE! (Point, Evidence, Explain) I shall put the answers on the parents page!
updated 26/3/20
| Name | |
| --- | --- |
| Healthy-Eating-Workshop-Year-6-Whole-Class-Guided-Reading-New-NC-Interactive.pdf | Download |
Showing 1-1 of 1
SPAG (Spelling, Punctuation and Grammar)
Here's some revision of colons and semi-colons and how they can be used within a sentence. Look out for them in your daily reading and see if you can identify their purpose. Watch the vid to revise their use. Its is probably best to watch a little part at a time and then practice.
Words of the week is in the file list. Keep up with spellings and vocabulary. A test each week or learning a new word each day would be a great way of doing this.
https://www.youtube.com/watch?v=P8UM5xv8644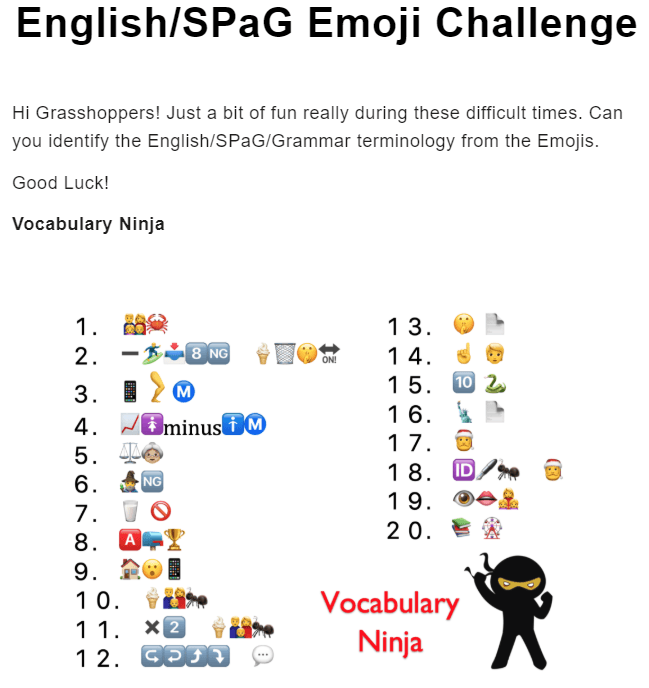 updated 30/3/20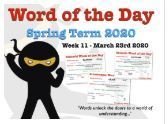 WRITING
Have a look at 'The Hole in the Fence'. Talk it through, discuss with friends on House Party or whatever app you crazy kids are using underage to chat with one another!!!
DO NOT try to do it all at once or in one day. Do a bit at a time and then continue the story last. Take a photo of your finished story and email it to me if you want a little feedback (will be looking at your handwriting!!!!).
Updated 26/3/20
Maths
Try to keep up with a SODA and word problems.
Up to 1hr a day-don't frazzle your mind, you need it!
SODA
Daily SODA just like the ones we do in class can be found on the following website: https://myminimaths.co.uk/year-6-mini-maths/
You have to click on the day for the SODA activities you are used too.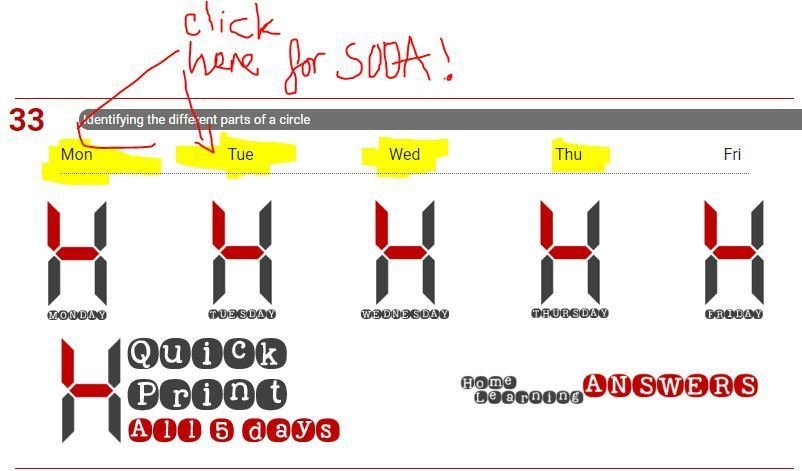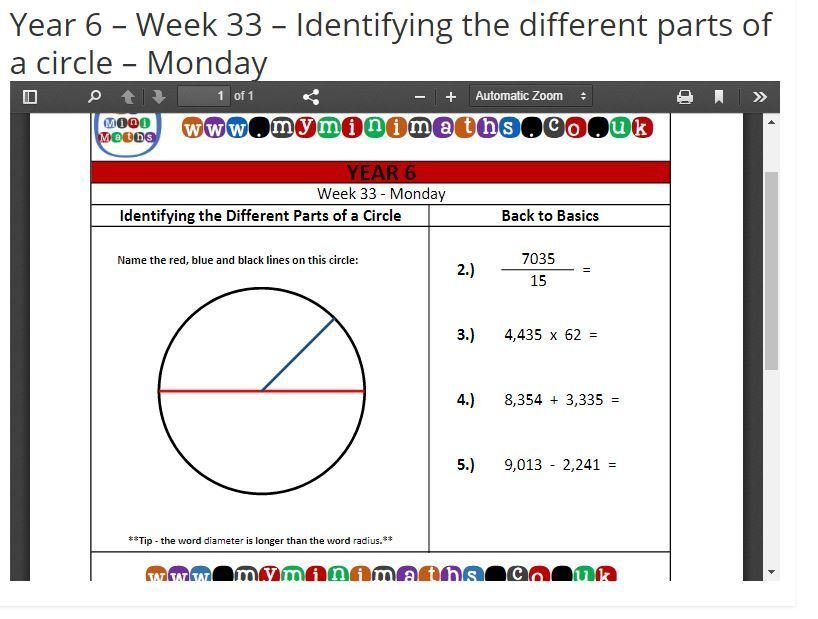 Start on Monday from Week 33
POWER MATHS
https://whiterosemaths.com/homelearning/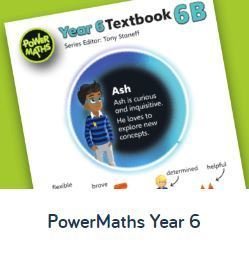 You have your practice books at home but if you are struggling with what to do the Text books (that we go through first in class) are now online on the website above. You have to make sure you click on the year 6 book and go through the pages first. You could do this online with a friend if it helps. Or email me and I can help.
Mums and Dads - answers are on our parents page here.
There are also some maths experts (nearly as good as me:-) doing lessons on this site so you could watch these and then do the pages that match!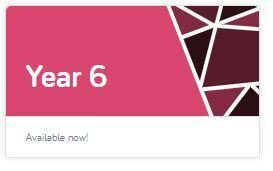 Updated 26/3/20