A big hello to all our Year 5 pupils from Mr Stockton and Mrs Tams.
We hope you are all keeping safe and spending lots of time learning new skills?
Over the coming weeks we will be adding lots to the website for you to continue your home learning.
We are missing seeing your beautiful smiles on a daily basis.
So we would love it if you could drop us a note in the guestbook below.
Even better, please send some pictures of the adventures you are getting up to at home and we can share them for all your friends to see too.
We are looking forward to hearing from you soon.
Year 5 School Closure Work
Mr Stockton can be contacted during school hours at this email address rstockton.olsw@ctkcc.co.uk and will respond within 24hours.
We will notify you of who to contact in the event of the class teacher being ill.
Teachers are available to set work and discuss any questions you have regarding work
RE
With the Catholic Churches closed, many of us are finding it hard to not be able to attend Mass each week. Here is a link to access live mass from the Catholic Parish of St Teresa of the Child Jesus in Trent Vale.
"Let us love since that is what our hearts were made for" (St Therese of Lisieux)
http://www.catholictrentvale.org.uk/#
There are also some links for daily prayer for families and a Sunday Liturgy.
READING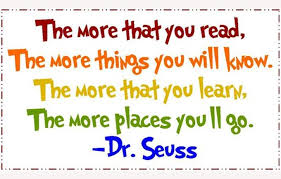 Read a great book for at least 20 minutes each day. Children can log in to Accelerated Reader at home using the following link (and your normal school username and password for accelerated reader) to record your reading and take a short quiz about the book.
ukhosted95.renlearn.co.uk/6699192 (this link will take you to the children's home page)
Parents: You can use your home connect password to track your child's reading progress (the children cannot complete tests using the parents account, for this they need to use their own account details which are the ones they use in school).
These websites require you to register (for free) and provide free ebooks via their website or app.
https://www.oxfordowl.co.uk/for-home/find-a-book/library-page
https://worldbook.kitaboo.com/reader/worldbook/#!/
Your child has a personal login for www.activelearnprimary.co.uk which gives you access to a range of allocated books at their appropriate level, which have quizzes embedded in them to check comprehension.If you are unsure of your child's login details, get in touch via our emails and we will be happy to send them out again.There are also interactive maths, science and SPaG games and resources to assist with home learning.
English-SPAG
Remember to keep up with your spelling practice by using the Statutory Spelling List for year 5/6 listed in the downloadable documents below.
CPG provide some free 10 minute tests for SPAG here https://www.cgpbooks.co.uk/resources/ks2-sats-online-10-minute-tests
You can of course use Twinkle as well following the home learning useful web links below.
There are also a variety of SPAG activities allocated to your child on their Active Learn account.
English-Writing/Handwriting
Please continue to use your writing journals to record yours thoughts, feelings and events during this time. You are writing History!
Don't forget you can also use https://www.pobble365.com/ for lots of writings ideas using images.
There are lots of things you can do to help to improve your handwriting too. Use a wide range of materials such as chalk, paintbrushes, felt tips, crayons and sand if you have it.
Write as much as possible! This can be done in the form of; shopping lists, greeting cards, write recipes or song lyrics.
MATHS - updated 03/04/20
https://whiterosemaths.com/homelearning/year-5/
Follow this link to see a range of 5 lessons per week. Aim for lesson 1 on Monday, lesson 2 on Tuesday etc. Watch the videos first and then have a go at the accompanying worksheets. Each week White Rose will release a new set of weekly videos, (which include SODA) and accompanying worksheets, so please check back each week for the next set!
In addition to this, log on to your Active Learn account for interactive games that will help with building fluency of number facts.
Some other useful websites include:
https://www.themathsfactor.com/ Carol Vorderman.
https://myminimaths.co.uk/ Mini maths (SODA)
https://mathshub.thirdspacelearning.com/resources?schoolyears=y5 Lots of free resources with free registration.
There are also resources for you to access on your Active Learn accounts.
PE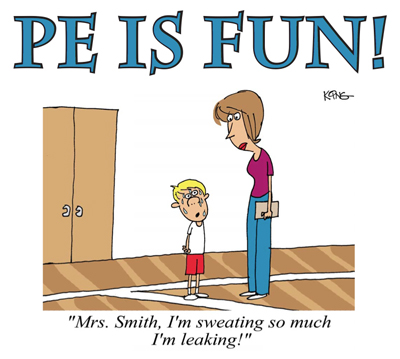 As you may be aware you can join Joe Wicks for a morning workout. https://www.youtube.com/user/thebodycoach1
Alternatively you may wish to look at Go Noodle for some more fun ways to get up and get moving. https://www.youtube.com/user/GoNoodleGames
Of course you could choose the all time favourite 'Jump Start Jonny' https://www.youtube.com/channel/UC8PDFwCV0HHcl08-1SzdiBw/videos
Miss Forrester has also kindly shared this link too.
https://ministry4sport.org.uk/account/m4s-home-pe-workouts/
Username: m4s-home-pe
Password: ministry4
Home learning- Useful websites.
If you wish to extend your child's learning, we have a list of some websites we would recommend that offer free home-learning packs for parents. This list will be updated as more are published.
In Twinkl's case, they are offering a month of free "ultimate" membership to parents educating from home, which would allow you to download thousands of resources, ranging from handwriting, spelling, reading, maths, topic and much more - enter the code UKTWINKLHELPS
https://www.tts-group.co.uk/home+learning+activities.html
https://whiterosemaths.com/homelearning/
http://www.amazingeducationalresources.com is a website that lists a huge range of resources and websites for you to visit and use alongside your home-learning.