Looking for something extra to fill your time?
If so, then explore the ideas below:
If you enjoy jokes, humour, riddles and testing your knowledge, try the following on YouTube: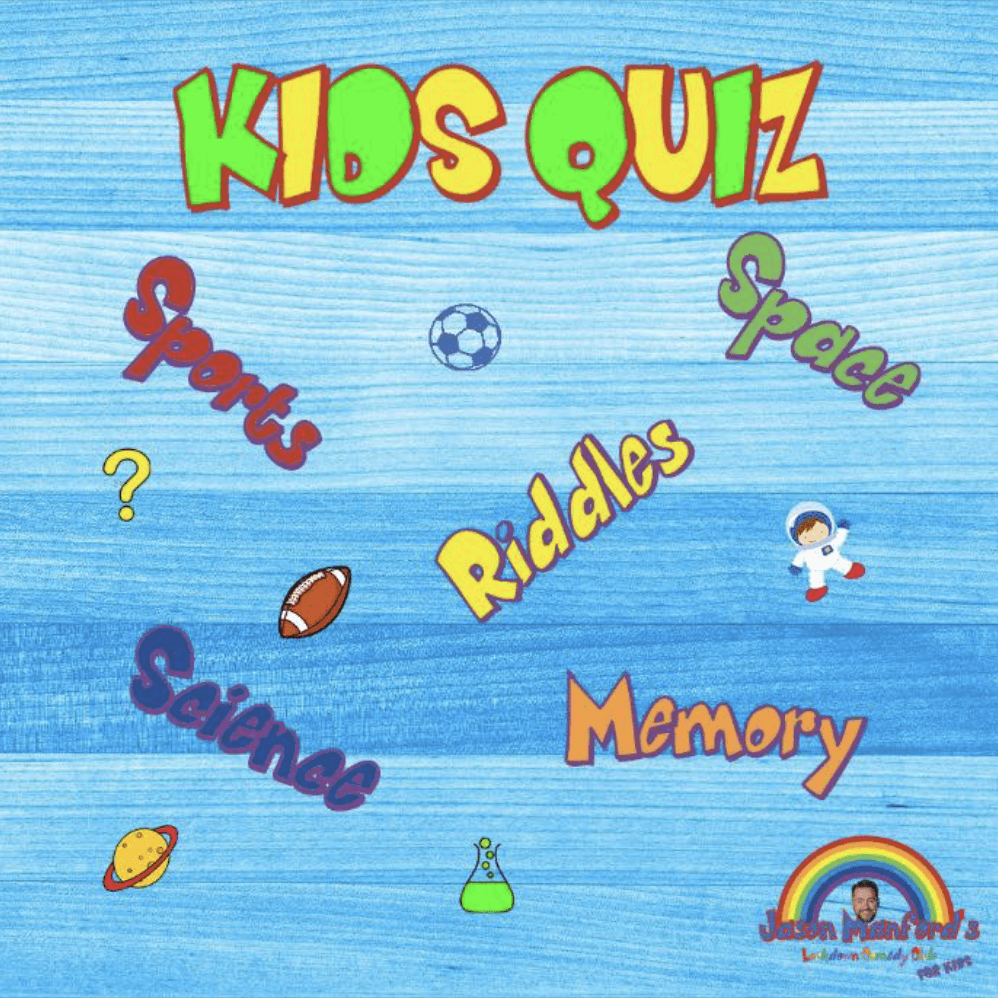 Explore the ideas below to bring the wider world to your home ~ inside and out.
Take a virtual trip to Chester Zoo, visiting the large, the small, the tall, the unusual and the strange from Asian elephants to baby penguin chicks to giraffes to kangaroos that live in trees to lizards so large they can actually eat large water buffalo and even a human 'bean', plus many more:
https://www.chesterzoo.org/virtual-zoo/
Travel to the Scottish capital of Edinburgh, and journey to its zoo to view via 24-hr webcams: Tanami, a Queensland koala; Yang Guang (a giant panda); Kevin the naughtiest penguin; 24 spectacular yellow feathered and red eyed rockhopper penguins, so called because they hop ~ from rock to rock ~ rather than waddle; as well as Dharma the elusive Sumatran tiger:
https://www.edinburghzoo.org.uk/webcams/panda-cam/
If you don't wish to venture that far, then bring the zoo (or a farm, or the local wildlife) into your very own home ~ invite a lion in your lounge, house a horse in your hallway, park a penguin in your passage and have a tiger for tea:
https://www.manchestereveningnews.co.uk/whats-on/family-kids-news/how-turn-your-house-virtual-18075909
Explore the wildlife on your very own 'doorstep' and in your garden, and have fun along the way with various creative activities, online games, stories to read and stories to listen to, as well as an art competition:
https://www.woodlandtrust.org.uk/blog/2020/03/kids-nature-activities-self-isolation/
Go wild with 'Wild Days' to stay connected to the natural world ~ an hour of activities every day for children aged 4-11 by Earthwatch Europe's scientists and outdoor learning experts (a small cost is involved):
Whilst having fun outdoors, earn your Blue Peter Green Badge ~ awarded for sending in letters, pictures and things you've made about or inspired by the environment, conservation or nature.
Altogether, there are eight Blue Peter Badges you can earn: Blue, Green, Silver, Orange, Fan Club, Music (which some of you already have), Sport and Gold.
https://www.bbc.co.uk/cbbc/joinin/about-blue-peter-badges
Have fun exploring these two sites recommended by Major Tim Peake (European Space Agency [ESA] astronaut and Scout Ambassador for the Scout Association):
https://www.scouts.org.uk/the-great-indoors/
Adventure all over the world from Buckingham Palace to the Eiffel Tower to Clearwater Marine Aquarium (home of Winter the dolphin), from Ancient Rome to the Great Wall of China to the Great Pyramids, plus many, many more:
https://www.familydaystriedandtested.com/free-virtual-tours-of-world-museums-educational-sites-galleries-for-children/

Think of your favourite author(s) and explore their websites for all the fun stuff they have to share with you ~ I've listed a few of the best below to start you off:
https://www.jacquelinewilson.co.uk
http://www8.scholastic.co.uk/tomgatesworld/
https://www.wimpykidclub.co.uk/book/diary-of-a-wimpy-kid/
https://www.wizardingworld.com
https://www.worldofdavidwalliams.com
If you're a fan of Enid Blyton, then you'll enjoy CBBC's 'Malory Towers': Darrell Rivers arrives for her first term at Malory Towers ~ full of midnight feasts, lacrosse games, jolly picnics and a mysterious ghost story there is adventure around every corner.
Watch on Saturdays (CBBC: 14:05/five past two), or view on BBC iPlayer.
Additionally, each week, Darrell is writing letters and would very much like you to be her pen pal:
https://www.bbc.co.uk/cbbc/shows/malory-towers
Darrell's letters from week one (the second being her reply):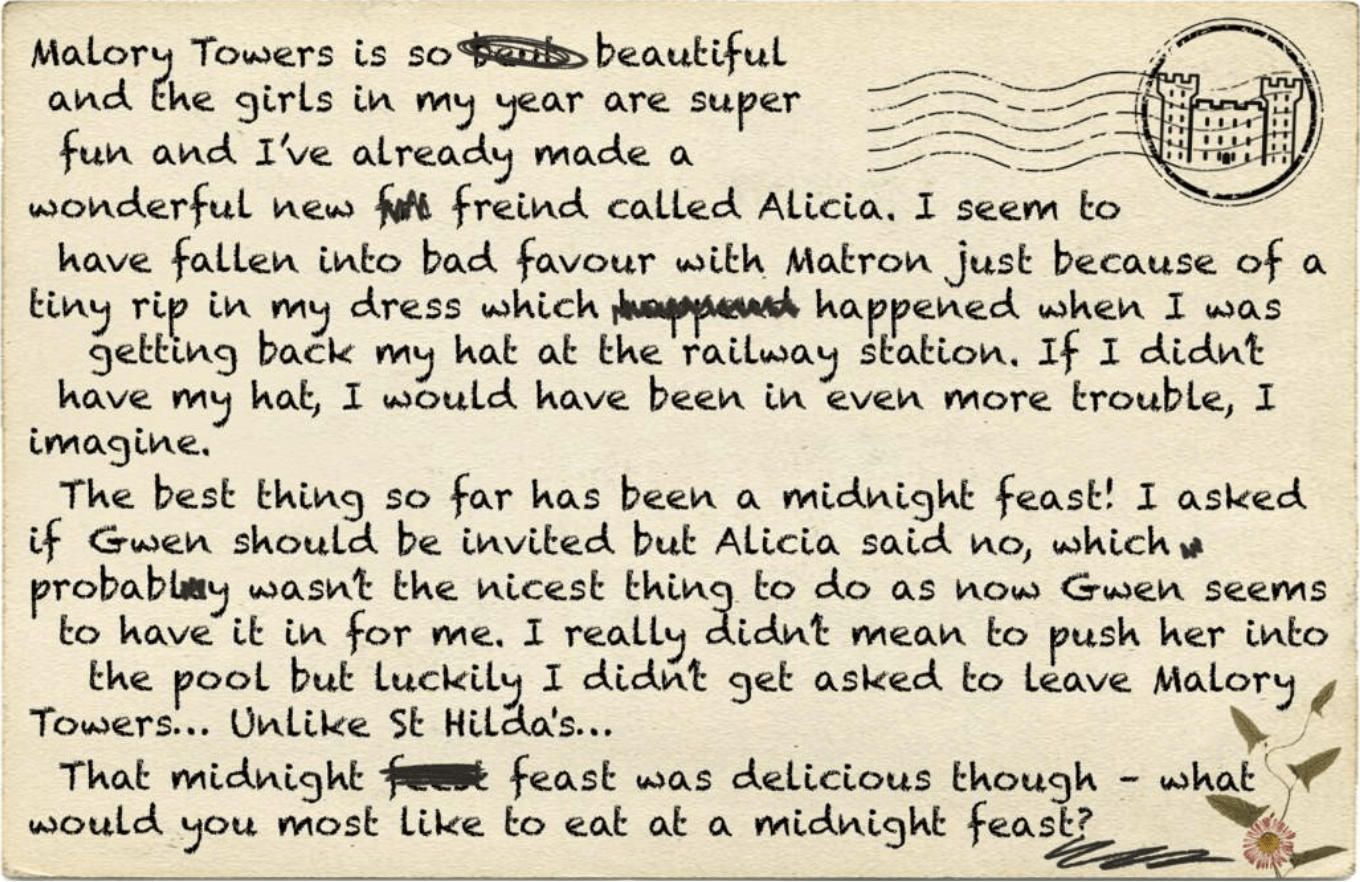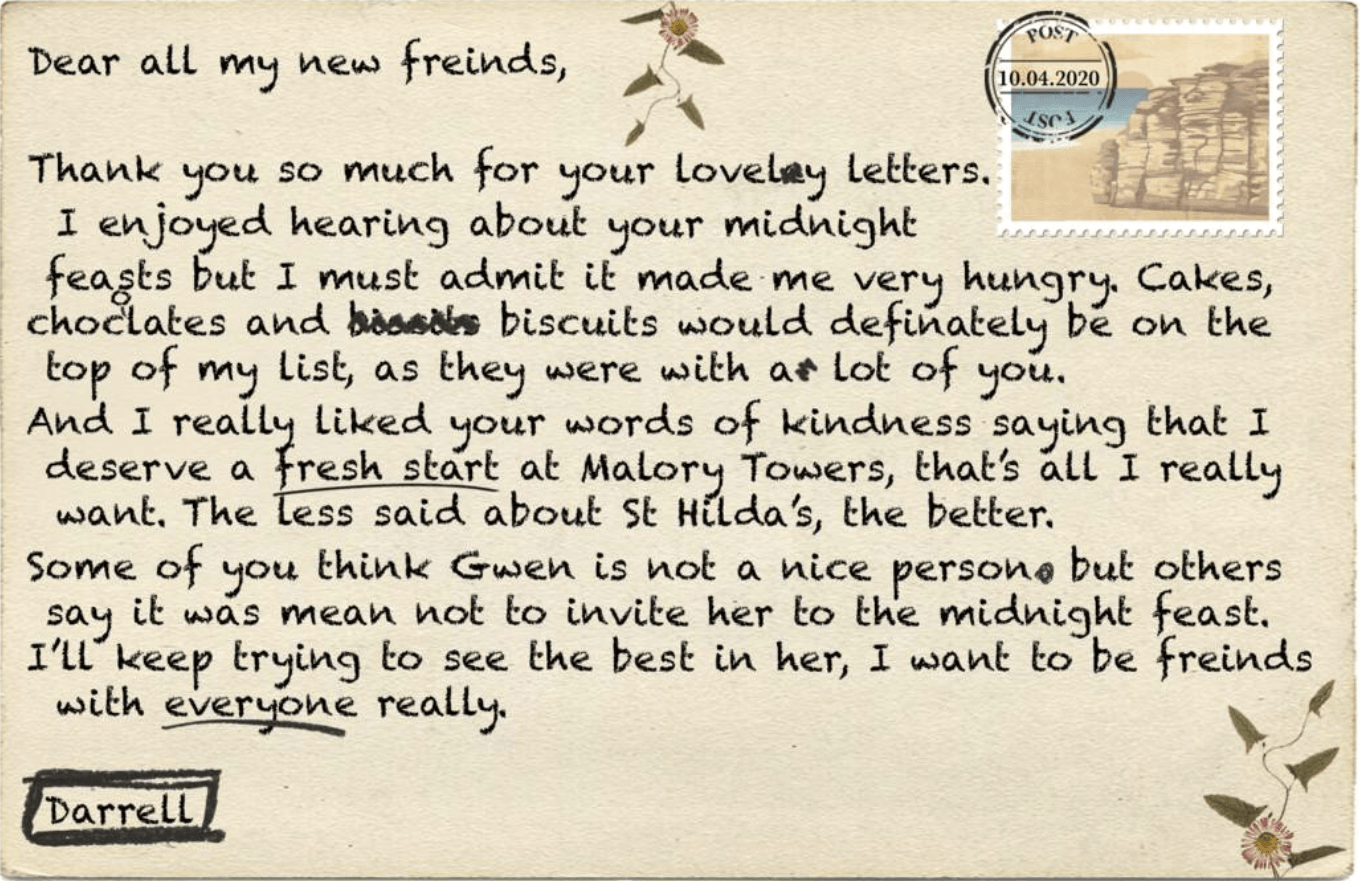 Darrell's letter for week two (the week beginning 13th April) ~ she will reply Friday at 6 pm: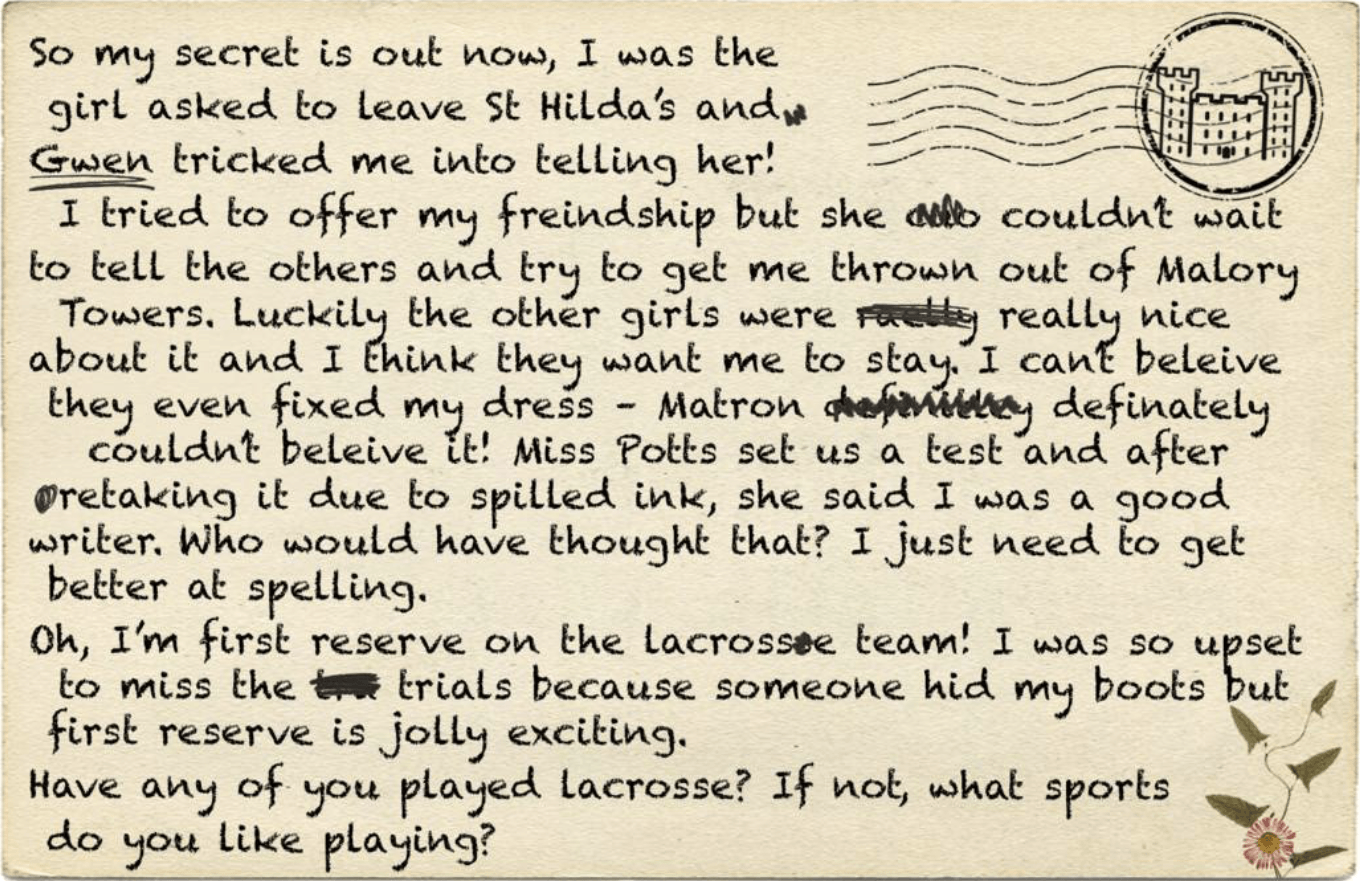 Listen to a fabulous selection of music from Tchaikovsky to Louis Armstrong, as you explore the different sections and instruments of the orchestra, including how various instruments make their sounds.
https://www.royalalberthall.com/about-the-hall/news/2020/april/meet-the-orchestra-with-alberts-band?utm_source=wordfly&utm_medium=email&utm_campaign=children-and-families&utm_term=families-royal-albert-home-16-april-2020&utm_content=version_A&emailsource=53741#trumpet
https://thirdlight.royalalberthall.com/pf.tlx/VzGVIQEVw15mZ
Enjoy opera, or perhaps you want to give it a go by undertaking a 30-minute operatic adventure ~ listen to arias from Bizet's Carmen, Mozart's Marriage of Figaro and Puccini's Madam Butterfly ~ you'll be blowing bubbles, pretending to be cats and searching for teddy bears along the way. Broadcast for free on Saturday 18th April (2:00 pm), or available on demand after the event.
https://www.royalalberthall.com/tickets/events/2020/royal-albert-home-opera-for-kids-amazing-arias/
Have fun with music to sing along to, to dance to, to adapt and change the lyrics to, to even creating your own:
Have fun with some of the crazy, silly, wacky, creative and calming ideas below: