Monday 11th May School Closure Week 8
Available for all of you, each and every weekday, during school hours.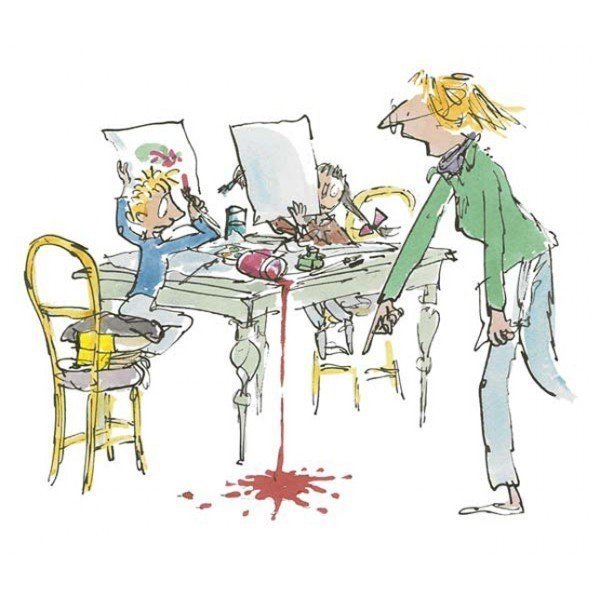 "No matter what, you're all doing a wonderful job."
Teachers can be contacted during school hours and will respond within 24 hours.
We will notify you of who to contact in the event of the class teacher being ill.
Teachers are available to set work and discuss any questions you have regarding work set.
~
I will upload photos each Monday, sent in a jpeg format.
~
I have had some email requests for further work and so here is a link for Oak Academy.
https://www.thenational.academy/online-classroom/year-3#subjects
Oak Academy are doing a daily plan, some of the other year groups have been using it
and it looks really good so take a look and let me know what you think.
I know everyone is working differently, all I can do is guide you. I can't make anyone do the work.
Everything I put on here is some of what we would be doing in school.
I am very aware of children's well-being, their education is incredibly important
but if they've run out of steam, work on some essential life skills.
For example:-
telling the time, measuring both solids and liquids accurately, baking/cooking, understanding money, tying shoe laces/ school ties, making a drink & sandwich and generally helping out around the house with a daily job.
I have read that children who do 'chores' generally have a better attitude towards their study
and work as a teenager and later as an adult - what truth there is behind this, I can't say.
Just keep doing what you can whilst enjoying your children and time together at home.
~
Please find below maths work for the rest of this week, looking at Bar Charts.
We have looked at these in lessons, read through the powerpoint and then answers the questions starting with sheet one and progressing through.
Then check your answers.
As always, if you have an answer incorrect, find out where you went wrong and why.
Have a go at these Spelling, Grammar and Punctuation (SPaG) questions then check your answers.
Accelerated Reader
Thursday 14th May 2020
(Results correct at time of printing)
I know you can all see your own results as to how many words you've read and how many tests you've passed but I know when we are in school you like to look and compare too. I'm not going to publish all your results, I don't think that's fair if you don't want them advertising but I just thought I'd share some
fantastic achievements!
Every word you read, is an achievement so well done x
Word counts FOR THIS WEEK ONLY, since Thursday (7th May)
but also everyone with a percentage of over 85% and 9 of you 100% correct:
Thomas 86,321
Willow 84,598
Ruby 73,590
Jesse 70,827
Seb D 56,023
James 52,966
Seb J 44,834
Lucy 44,709
Joseph O'H 36,250
Edwin 32,269
Melitta 13,346
Rafferty 9,352
Adriel 8,175
Toby 7,384
Ellis 6,310
Maria 5,438
Bethan 4,206
Current 'Highest' word count over the school year:
Who will be in the leader board next week?
1st place: Thomas 770,085
2nd place: James 649,951
3rd place: Austin 375,982
Congratulations all of you, as a class you are obviously reading lots and taking tests.
Remember to think carefully about what the question is asking you,
if you don't know the answer you can skim and scan the text you have read in order to find it.
It's NOT a memory test.
Skimming and scanning a text is are invaluable skills.
Keep reading and carry on reading for pleasure :)
~
Hi Year 3,
This week I would like you to carry on focussing on money.
The powerpoint below will guide you through adding money and then there are 3 different levels of tasks that you should progress through during this week.
Ask the adult that is helping you to explain anything you are unsure of.
It will probably help if you could have different coins and notes out to help you recognise and understand the different values.
The answers are here also for you to check through your work. If you have an answer wrong, find out where you went wrong and why.
Can you redo the question, showing your working out to get the correct answer?
Enjoy and have fun.
Can you set some questions of your own to ask mum, dad or an adult?
As always, make sure you know the answer to your own question!
This month sees some Muslims observing Ramadan.
During our month of May where we pay respect to our Mother Mary,
it would be good to learn about other faiths too.
Jesus's Mother Mary, taught him to show love and respect others.
Understanding how different faiths worship is a really important part of showing love and respect.
Read through this powerpoint and then choose which level of comprehension work sheet you feel able to do, there are 3 levels.
Read the text carefully and remember comprehension isn't a memory test.
Skimming and scanning through the text to find the answer to a question, is a skill.
When you have finished, check your answers, if you haven't got one correct,
like we do in class, go back to the text and find where it says the correct answer.
These are the same levels we work on each week together so see if you can impress your parents by working independently.
If you've chosen an easier level,
when you've finished,
look at the last 2 questions on the next level sheet,
could you have a go at answering them?
Then have a go at some of the crafts.
Below is a 'Kindness Calendar', can you design your own?
The idea is similar to our Advent and Lenten calendars.
Can you make and decorate a Ramadan paper lantern?
Creative Writing: Online Resources
If you're looking to write something a little different,
then try the following for inspiration:
https://www.pobble365.com
Pobble 365 has 365 weird, wonderful and/or thought provoking images to choose from to provide you with inspiration for creative writing: there are images which capture alternative viewpoints of fairytales and interesting set ups with super heroes to animals losing their habitats in safaris and rainforests to mythical creatures causing madness and mayhem, as well as many more.
Each image includes a set of activities: Question Time ~ questions for discussion; Perfect Picture ~ drawing; 'Sick' Sentences ~ sentences which need your help to get better; Sentence Challenge to extend your learning and Story Starter for you to begin your very own short or extended story.
https://authorfy.com
Authorfy has lots of interactive video masterclasses from bestselling, award-winning children's authors like Abi Elpinstone, Andy Griffiths, Anthony Horowitz, Michael Morpurgo and Michael Rosen plus many, many more. There are fun downloadable activities, creative activity packs, games, book club questions, arts and crafts activities etc. all based around the latest bestselling children's books.
For a daily dose of creativity and fun, check out the '10 Minute Challenges' set by bestselling authors and illustrators ~ a new challenge is added each day.
* https://radioblogging.net *
On weekday mornings, Pie Corbett (English educational trainer, writer, author and poet who has written more than 200 books) presents a free, creative and interactive literacy show with language games, creative writing, poet of the day and author of the week called RadioBlogging at 9:30 am. The hour-long show teaches writing and you can post your own writing online and receive feedback ~ Pie's show is ideal for Home Learning.
* Pie Corbett: Talk for Writing Home-school Booklets *
Each unit includes a model text which is also available as a streamed audio recording. So that you can choose a unit that best suits your learning needs, I've included a selection from different year groups.
If you need a little support with reading and writing, then choose from:
Year 2: Discover what's inside the magical box ~
https://www.talk4writing.co.uk/wp-content/uploads/2020/04/Y2-Unit.pdf
https://www.talk4writing.co.uk/wp-content/uploads/2020/04/Y2-Emma-Elves.pdf * NEW *
Year 3: Join Professor Folklore in finding the truth about trolls ~
https://www.talk4writing.co.uk/wp-content/uploads/2020/04/Y3-Unit.pdf
https://www.talk4writing.co.uk/wp-content/uploads/2020/04/Y3-Dean-Stone-Trolls.pdf * NEW *
If you're working at the level of Year 4, then choose:
Year 4: Find out what the King of the Fishes is wishing for and write and publish your own wishing story ~
https://www.talk4writing.co.uk/wp-content/uploads/2020/04/Y4-Unit.pdf
https://www.talk4writing.co.uk/wp-content/uploads/2020/04/Y4-Maria-Aliens.pdf * NEW *
Here is your photo gallery for Monday's photos, mostly celebrating V E Day and it looks like everyone has managed to have a lovely day.
I haven't been able to put all of the photos on, I apologise.
Photos need to be in the format of a 'jpeg', if that makes sense to you.
I'm really sorry but it won't load them onto the website in other formats.
If you want to resend any in a jpeg format, I'm happy to try again on Thursday when I will load photos on here again.
Once again, many apologies x
And look what can happen when my lovely teenager comes home from his daily exercise to help his poor, very non-technical mum out!
Some super photos of V E Day, maths, science, baking and lots of lovely things.
It's so lovely to see all your happy faces and the things you've been doing.