Catholic Life of the school
Our Catholic Virtues
At Our Lady and St Werburgh's Catholic Primary School we strive to actively promote values, virtues and ethics that shape our pupils' character and moral perspective, through the teachings of the Catholic Church.
We are confident that our continued focus on the Diocesan Virtues will give our pupils the necessary awareness of what it means to be a good citizen in Britain today, and embed in them the building blocks of a successful future whereby all children fulfil their potential.
Our weekly whole school worship, in class assemblies, prayer services and weekly school Masses continually reiterate this.
It is embedded throughout our curriculum themes and daily school experiences.
Through our weekly Collective Worship, RE lessons, PSHE lessons, various creative curriculum projects and promoting The Beatitudes and Diocesan Virtues we are able to make real links between the values of our pupils and the lives of others in their community, country and the world in general.
At the front of our school hall we proudly display these virtues for all to see.
Each half term, children at Our Lady & St Werburgh's Catholic Primary School develop their understanding of two new virtues and strive to apply these to their everyday lives.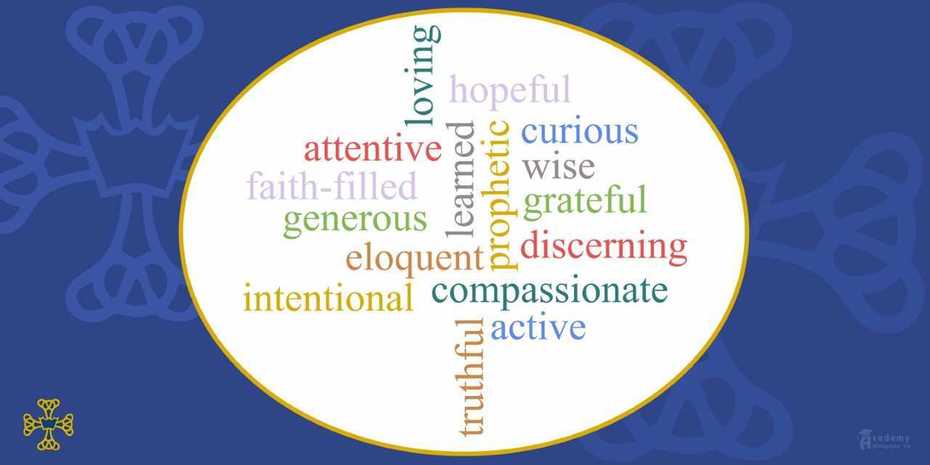 These virtues can be used in the life of the school community. They are explained briefly in the table below.