The Great Fire of London
Our Topic for the Autumn Term is "The Great Fire of London". We have been learning about why and where the fire started. What happened during the fire and why it lasted so long. We have also been finding out about how London was rebuilt after the fire.
In Art we have made timber framed house for our display of a London Street in 1666.
Here are some photos of us working on our timber framed houses.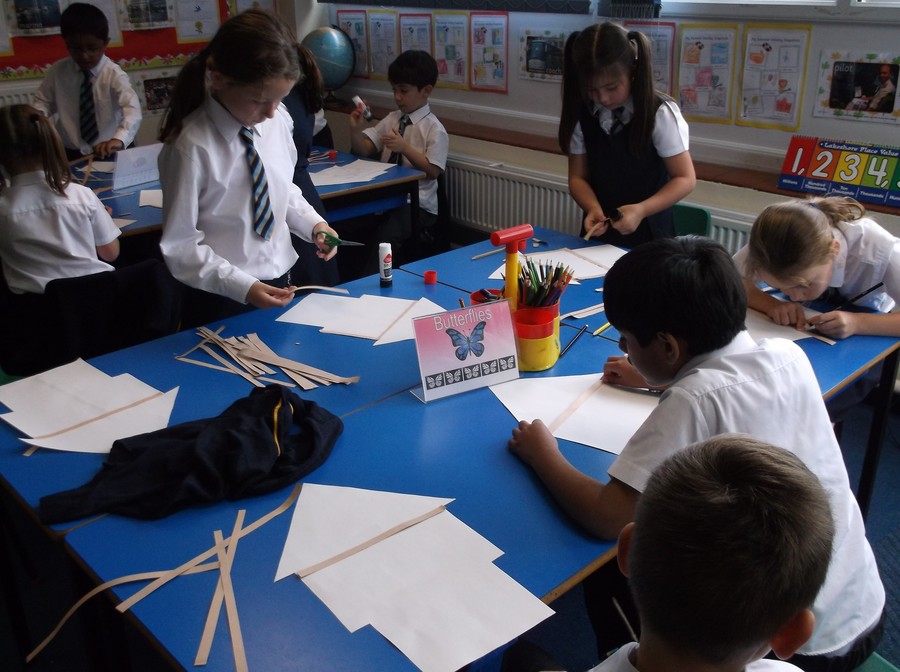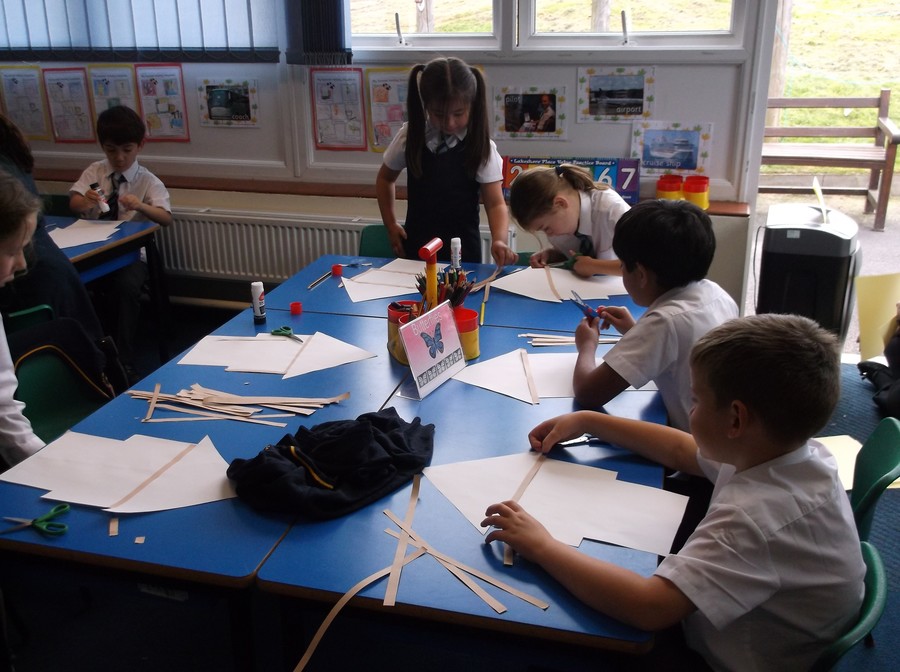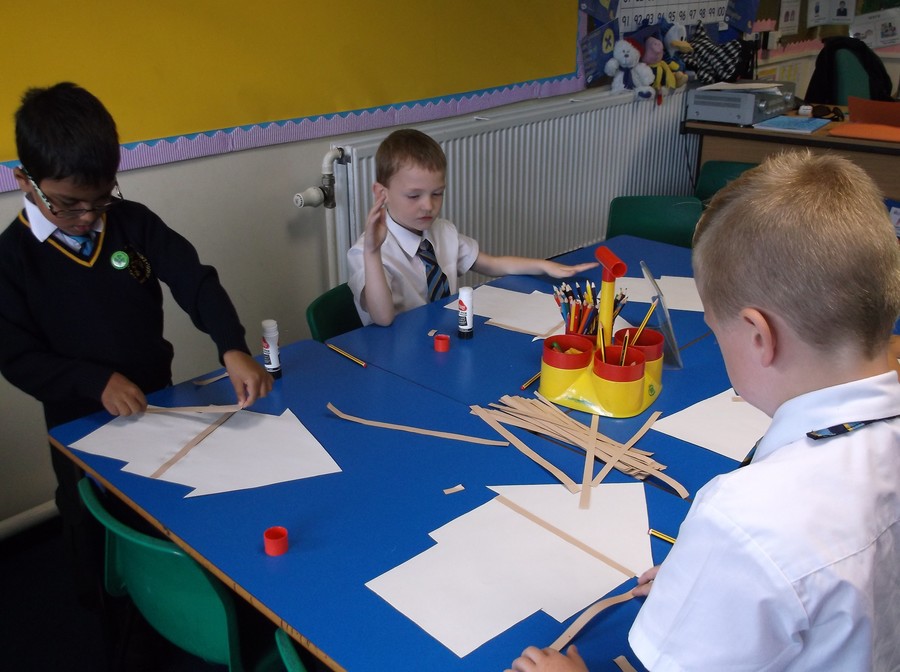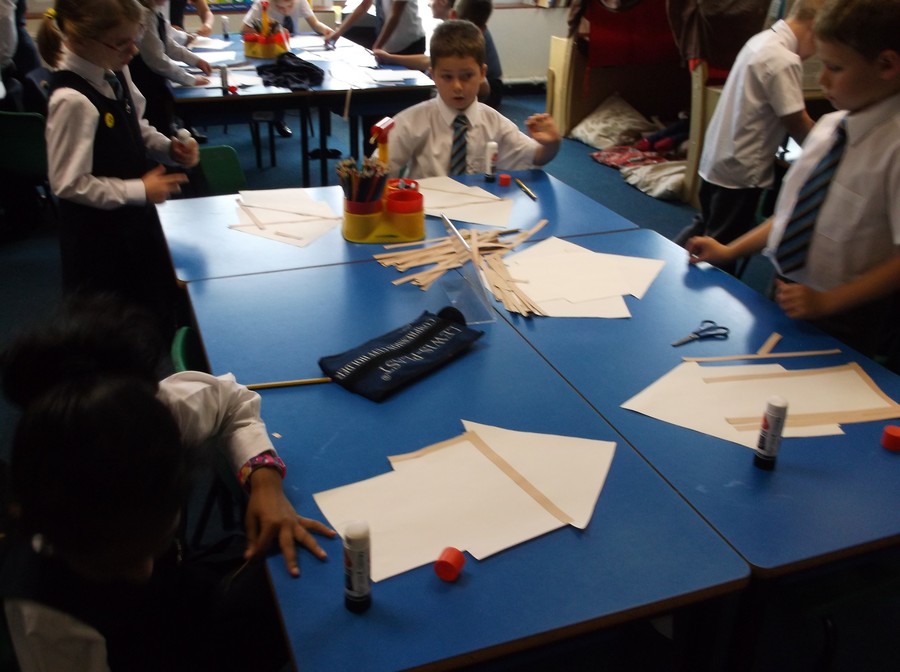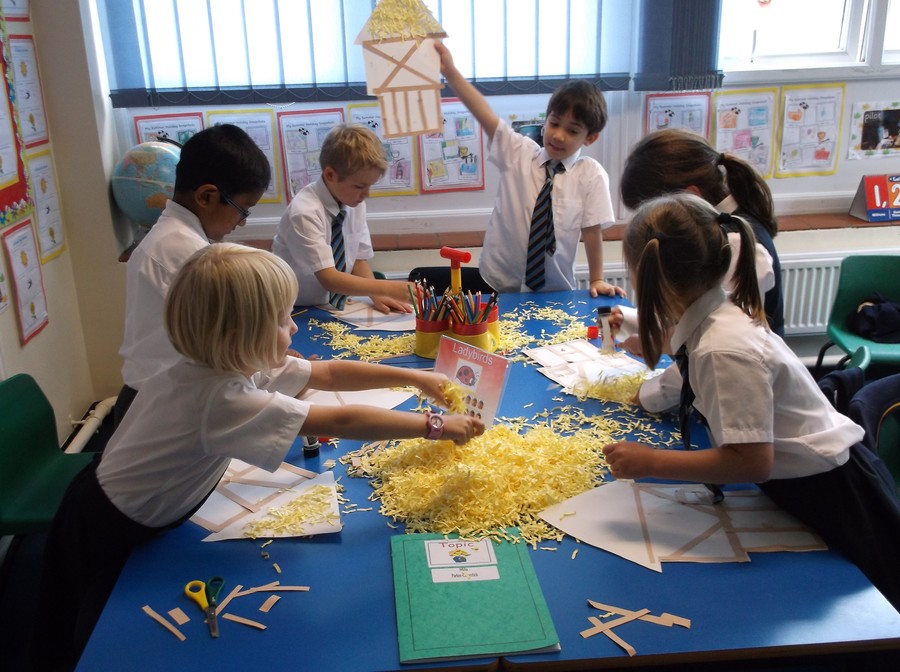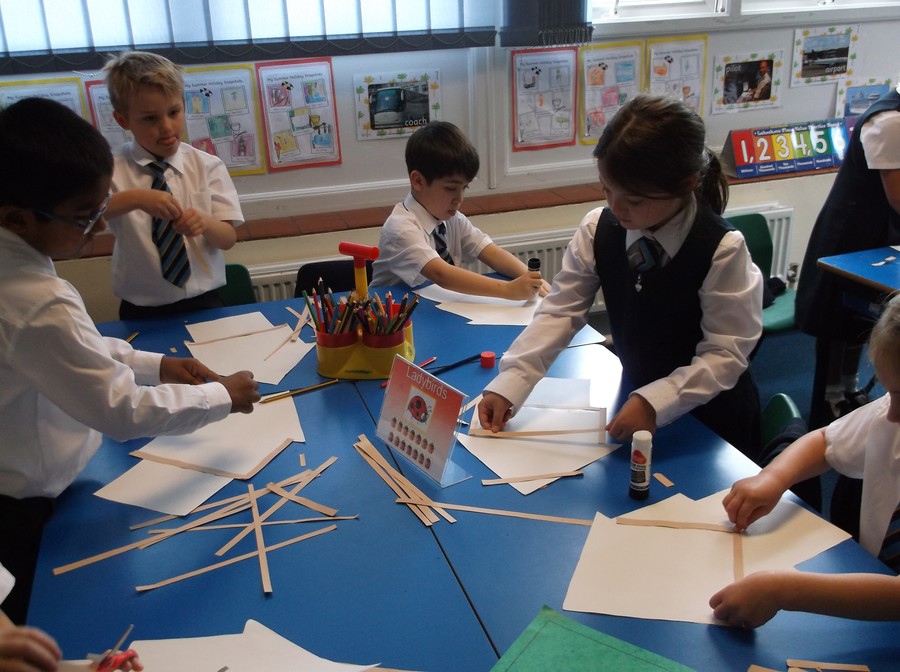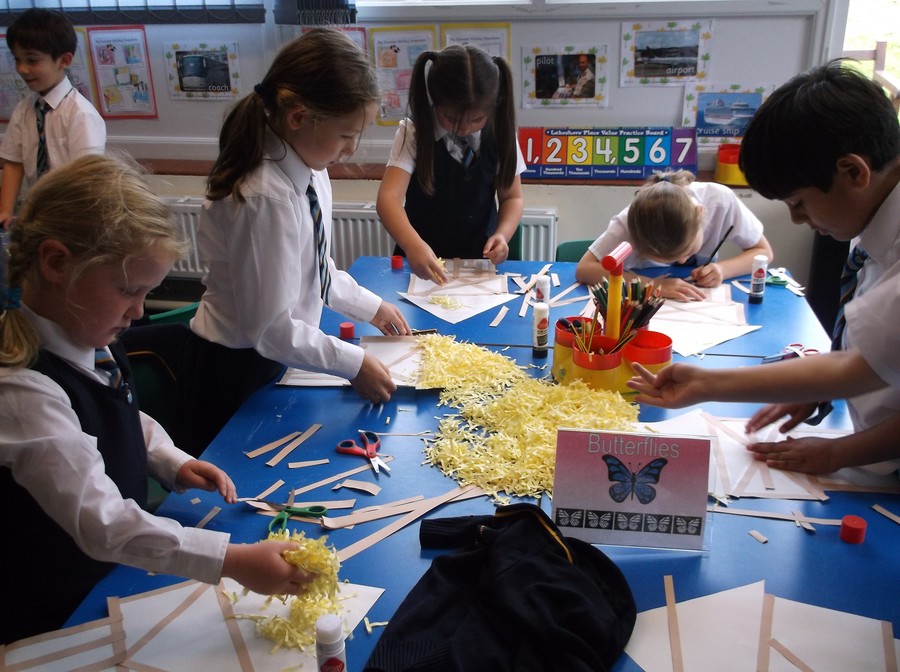 When we had lots of information about the Great Fire of London we invited Mr O'Hara into class to talk to us about how to be reporters. We talked about what would make good news about the fire and how to write about it. Here are some photos of us being Great Fire of London Newspaper reporters.
Abstract Art - The Great Fire Of London
Sometimes artists paint pictures which don't look anything like the things that they paint, this art is referred to as 'abstract art'.
We created our own abstract art inspired by Paul Rothko.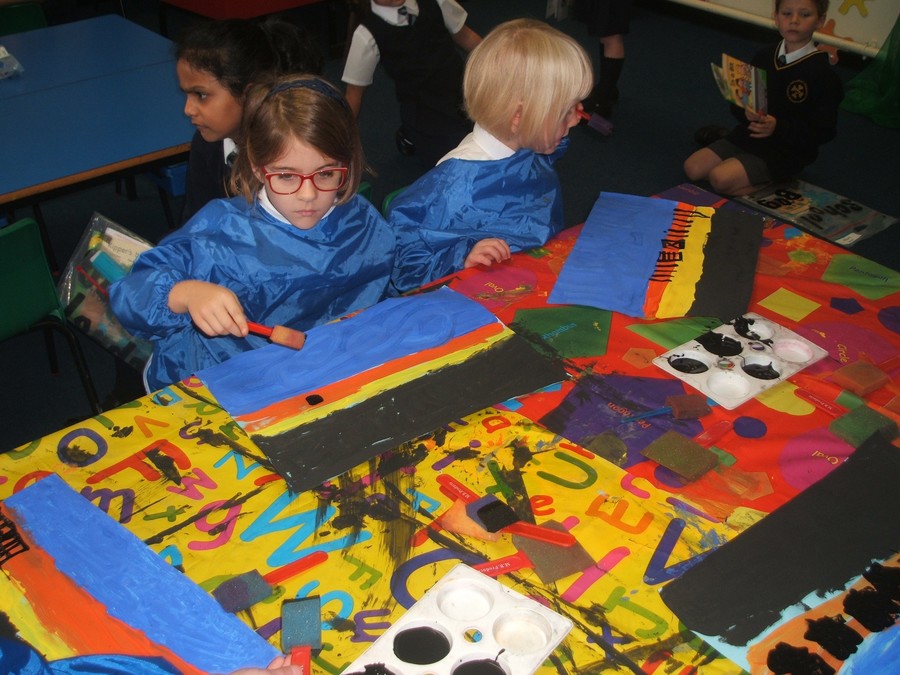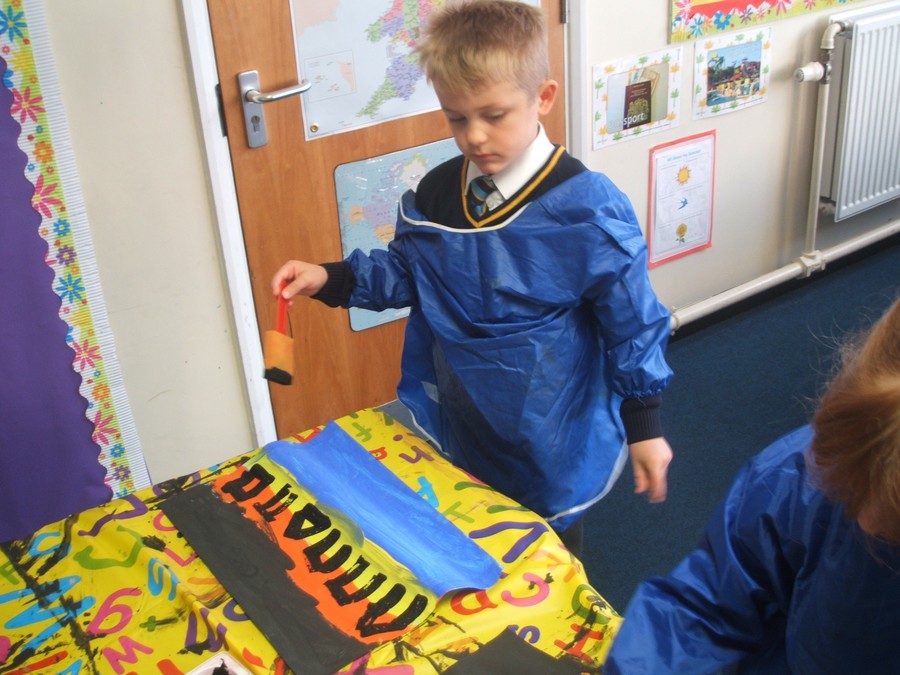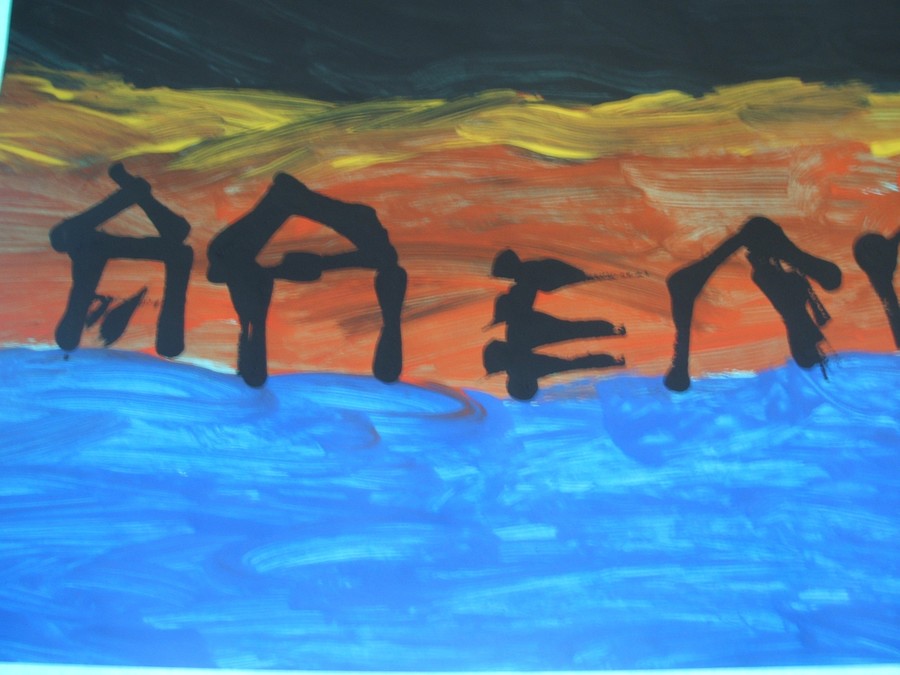 Sketching - St Paul's Cathedral
We looked at paintings and sketches of the old St Paul's Cathedral.
Using tone, pattern and line we sketched the cathedral.
It is hard to imagine that the cathedral once had one of the tallest spires in the world!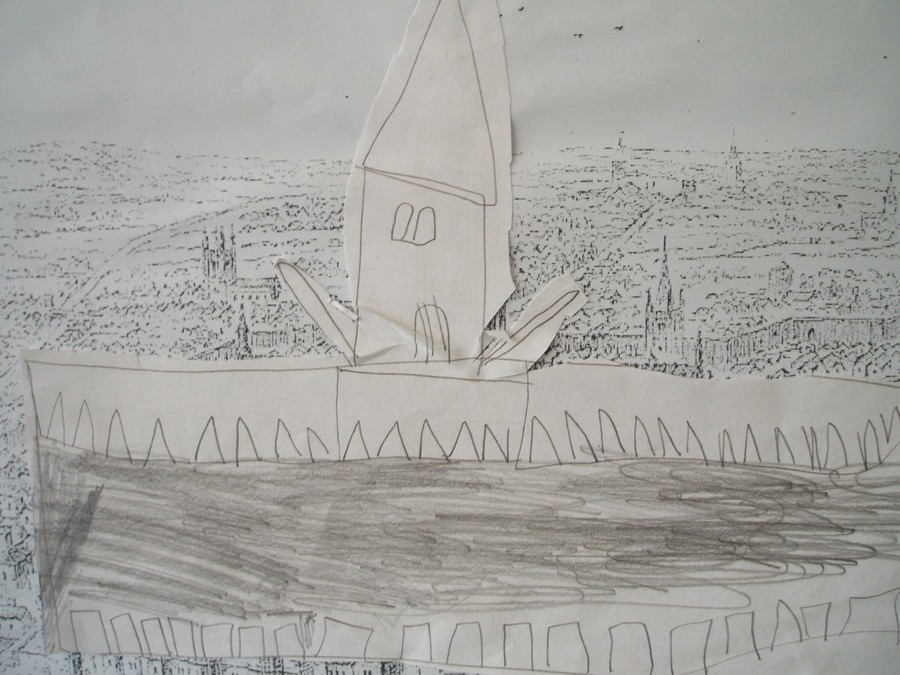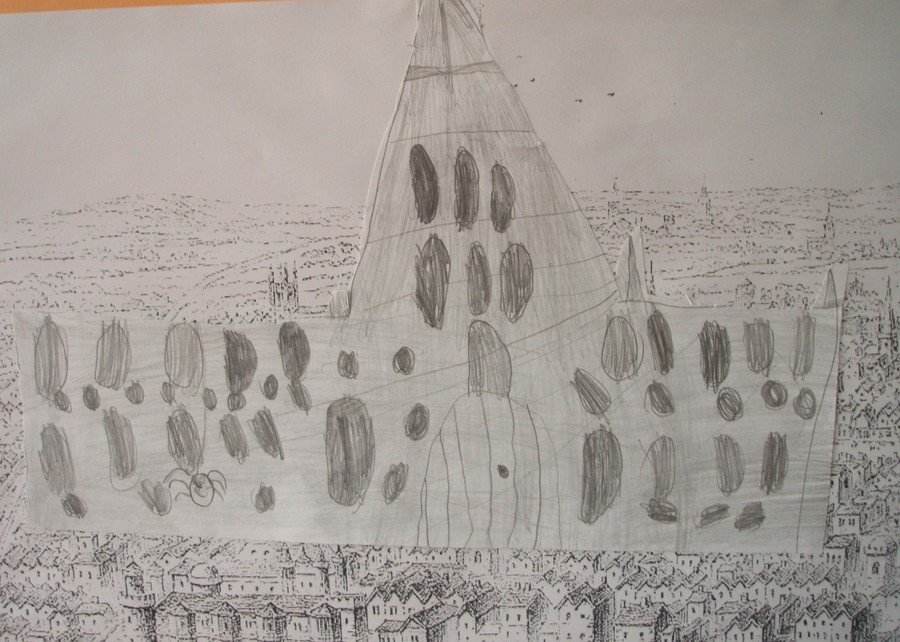 Sculpture - An Angel In St Paul's Cathedral
We imagined that we were walking through the great doors of the Cathedral. The only sound we could hear were echoing footsteps. The Cathedral was calm and still...
We looked at pictures of the interior of the cathedral and we replicated an image of an angel in clay.